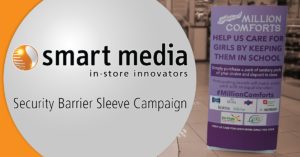 In-store advertising innovators Smart Media are working with Dis-Chem Pharmacies to drive awareness for two CSI campaigns, FOR YOUth and Million Comforts. Building on the theme of Youth Month that took place in June in South Africa, these campaigns are focused on benefitting critically important demographics of the country.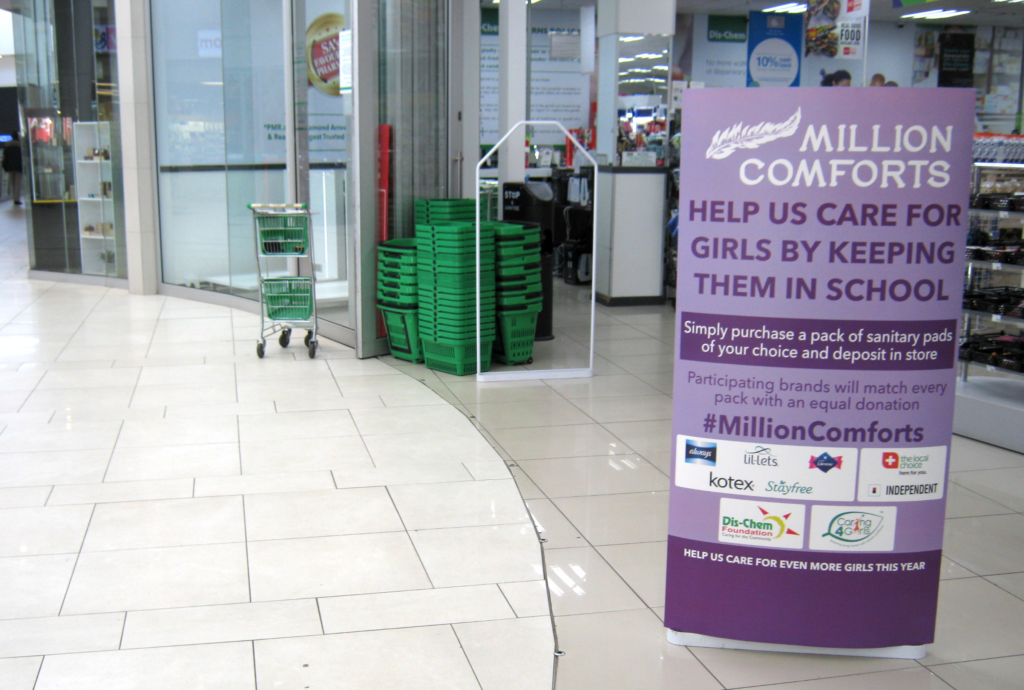 FOR YOUth is a benefits programme targeting young adults between 18 and 25 and is designed to give them value for money when shopping at Dis-Chem stores. In addition to the cost-saving component, there are also the likes of bursaries and petrol vouchers to be won in support of the grand prize – a Nissan Juke valued at over R300 000.
Dis-Chem will also be donating one packet of sanitary pads to Million Comforts for every R150 spent in the FOR YOUth programme.
Million Comforts sees the Dis-Chem Foundation working with the Imbumba Foundation to help keep hundreds of thousands of young girls in school by donating sanitary towels. Last year, more than seven million sanitary towels were donated. The Dis-Chem Foundation has placed branded drop off bins in its Dis-Chem stores nationwide.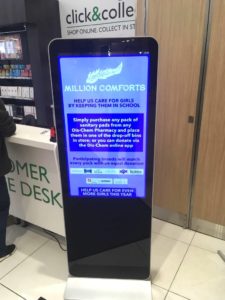 "These are exciting projects to be part of. As leading in-store innovators in the country, Smart Media is helping drive change for good and working with Dis-Chem to empower our youth with benefits that make an immediate impact on their lives," says Mark Uria, CEO of Smart Media.
Smart Media is providing video advertising space for both of these campaigns on their digital screen in the Rosebank store as well as on the display at the entrance to Dis-Chem Sandton City. They have also flighted a national campaign on the Dispensary lightboxes and posters as well as branding the entry security barriers with sleeves.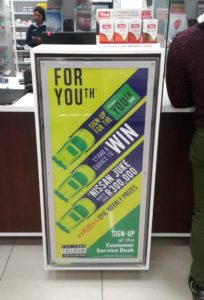 "These platforms are in prime retail positions where significant customer traffic occurs. Given how important awareness is for any campaign, being able to position these innovative programmes where we can maximise consumer exposure is very important," adds Uria.
The FOR YOUth benefits programme launched on 16 June and the Million Comforts campaign is running from 15 June to 29 July 2018.
"We are passionate about working with Dis-Chem to contribute to a changing South African market built on the youth of the country. We anticipate quite a response from Dis-Chem customers reflecting the value both traditional and digital branding solutions can provide organisations in the retail space," concludes Uria.
For more information, please visit www.smartmedia.co.za or contact bookings@smartmedia.co.za.