Ad industry heavyweight Gareth Cohen has recently been appointed as Creative Director at DUKE.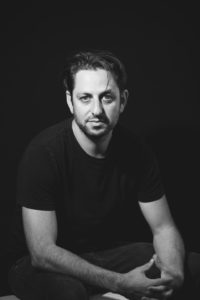 Cohen has over fifteen years of creative experience to his name, having honed his skills at the likes of Saatchi & Saatchi, BBDO and most recently as Creative Director at Y&R Cape Town. He has won numerous local and international awards in a myriad of different mediums.
He is has an extensive portfolio of work on blue-chip brands such as Guinness, Caltex and Land Rover. Gareth has recently played an integral part in turning Russian Bear Vodka into SA's 2nd biggest vodka brand and has created some hard hitting road safety campaigns for the Western Cape Government.
Cohen is the second senior staff member to join DUKE's team of high-ranking creative talent in recent months. DUKE C.E.O. Wayne Naidoo says of his appointment, "Gareth is renowned for his expertise as a conceptual thinker and creative problem solver. We are thrilled to be able to benefit from his excellent integrative approach to the business, across all our client brands, budgets and media."
Adds Cohen, "At present, the ad industry as a whole is in a strange place and traditional and conventional business models are not changing quickly enough. So I'm excited that at DUKE we have the flexibility to try things differently. We won't always get it right, but we will be able to adapt quicker than the competition. I'm grateful for the opportunity to be part of building a new agency, a new culture and a new model."