Davy Moussana, a 27-year-old engineer from Johannesburg with a passion for helping learners excel in maths and science, has been announced as the winner of the 2018 #EpsonEntrepreneur campaign.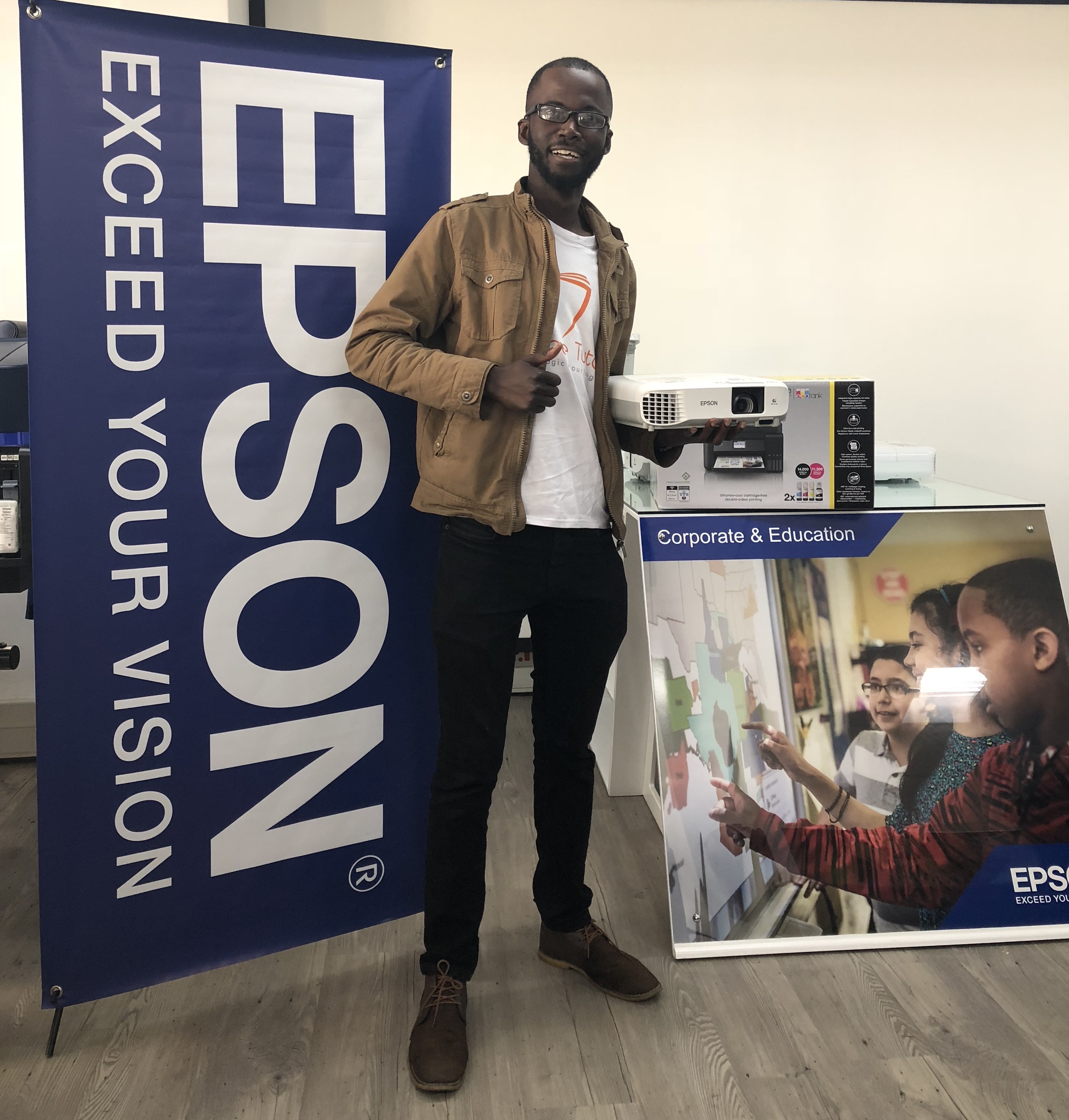 Moussana launched his mathematics and science tutoring business, Thebe Tutors, in 2017, and recently added Seopa Sengwe, a not-for-profit programme that includes a set of academic bootcamps for underprivileged grade 11 pupils, to his ventures.
"I am really humbled to have won the #EpsonEntrepreneur competition," says Moussana. "I am really passionate about education, and this prize will help me to grow my business and help pupils achieve great results in the classroom and beyond."
As part of his prize, Moussana walked away with an Epson EcoTank ITS printer and business projector to help him kick-start his business. These Epson products are both easy to use, cost-efficient and require little maintenance, making them ideal for small businesses.
"Through the #EpsonEntrepreneur campaign, Epson is encouraging and supporting South Africans to take the brave leap to start their own business," says Timothy Thomas, consumer sales manager at Epson South Africa. "We are proud to play a small part in helping Davy build his incredible business and look forward to watching him and his business ventures take off."
The #EpsonEntrepreneur campaign called for aspiring entrepreneurs and start-up business owners to submit a business elevator pitch to the Epson South Africa Facebook page, showcasing their potential to turn their budding ideas into a start-up business.