ALT Capital Partners, a private market firm established to assist local and international investors tap into the Africa Rising phenomenon, embraced the highly-innovative and locally developed Flock Eventing Platform at its launch in Johannesburg this month (July 2018) and was thoroughly impressed by its unwavering acceptance by its guests.
Standing out was the download rate and interactivity experienced on the app component of the platform: a remarkable 76% of guests downloaded the app, and there was an exceptionally high level of interactivity across the app during and after the event.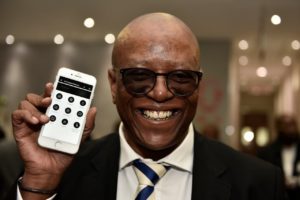 Commenting on the platform's flexibility and robustness, ALT Capital Partners founder and CEO, Ben Kodisang, said the firm could "not have done better than partnering with Flock".
As part of its launch activities, ALT Capital Partners hosted a private market investment seminar, 'Defining Conviction and Defying Convention'. "From start to finish, Flock demonstrated creativity, tenacity, empathy, responsiveness, proactivity and passion in delivering an event management platform that differentiated ALT from the industry norm.
"It was refreshing to experience such professionalism; the fact that they're nice people, was just the icing on top of the cake. ALT Capital Partners intends to use the platform for our upcoming events," said Kodisang.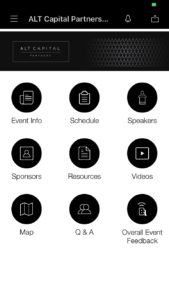 ATL Capital Partners was looking for a digital solution that gave guests the ability to register, access all event information, network with each other and participate in a live Q&A session.
Flock Eventing Platform is an online event management solution that streamlines how events are run and provides post-event analytics to help improve future events. Additionally, through an app which delegates download on their laptops, tablets or Smart Phones, it also enhances the event experience for all event stakeholders be they attendees or delegates, speakers or exhibitors, sponsors or organisers.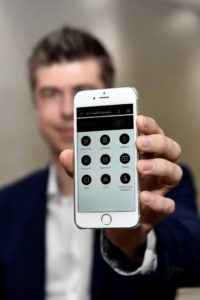 With ALT Capital Partners using the platform and guests downloading the app, organisers were able to keep track of RSVPs to facilitate planning while guests were able to register for the event, view the programme for the day, view the speakers and their biographies, view the sponsors and contact information, access and download presentations, engage via the Q&A feature and provide event feedback. This included comments like this from international speaker and futurist, Craig Wing: "Flock is really a class act versus some of the other event apps I have used, locally and globally.' and "This app is amazing and so user friendly."
Once the event came to a close, the Flock team provided ALT Capital Partners with the event break down and analytics. Importantly, 76% of the guests used the app and it received 2 076 views. This exceeded ALT Capital Partners expectations. Additionally, the top speakers had some 100 views each, with all speakers achieving over 540 combined views.
Flock Eventing Platform founder and CEO, Mike Lysko, said the solution is forever evolving, ready to bring its clients the latest and greatest in event technology. "We look forward to growing with our clients, ensuring the best possible experience leaving people with meaningful connections. We certainly did that for ALT Capital Partners."