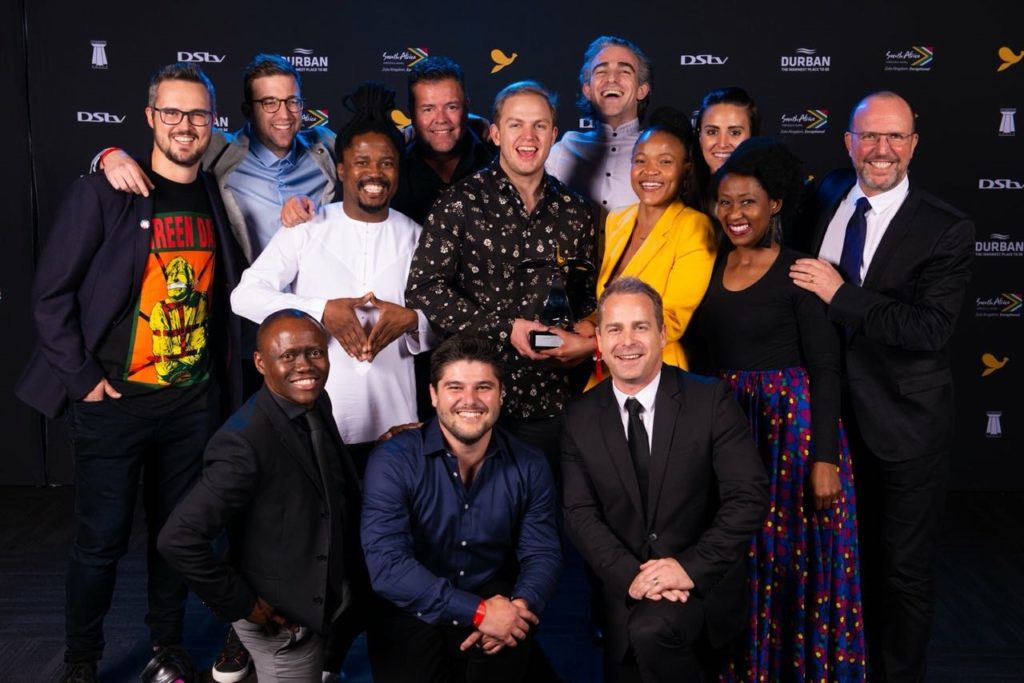 Spearheaded by the Nando's #rightmyname campaign, M&C Saatchi Abel brought home 14 new Birds across a spread of blue chip clients.
Nando's garnered a coveted Grand Prix, 4 Golds and a Silver! With Silver and Bronze accolades to Takealot, Mr D, Windhoek Beer, Zeitz Museum of Contemporary Art Africa, ZANG Caffeinated Chocolate and the Domestic Animal Rescue Group.
"Our success at Loeries 2018 was due to our obsession to create beautifully simple solutions for an increasingly complex world. Thanks to our brave clients for sharing this vision and challenging us to produce work that creates meaningful change in the marketplace" commented Neo Mashigo, Chief Creative Officer of the M&C Saatchi Group. "It's really rewarding to the 165 people at M&C Saatchi Abel when meaningful work is given the kind of acknowledgement it received at the Loeries".
The full list of M&C Saatchi Abel awards at Loeries 2018
Grand Prix
• Nando's 'Right My Name' campaign – Print Communication: Tactical use of Newspaper.
Gold
• Nando's 'Right My Name' campaign – Media Innovation: Single Medium Element
• Nando's 'Right My Name' campaign – PR & Media Communication
• Nando's 'Right My Name' campaign – Communication Design: Mixed-Media Campaign
• Nando's 'Right My Name' campaign – Print Communication: Tactical use of Newspaper
Silver
• Nando's 'Right My Name' campaign – Digital & Interactive Communication: Digital
Intergrated Campaign.
• Windhoek 'Perfect time, perfect beer' – 'Slay queen Makoti', 'Woodchuck', 'Mazenkeng' –
Radio & Audio: Radio Station Commercials
• Zang 'K.O. Fatigo' – Film: Branded Content Video
• Mr D 'Anything you feel like' – Communication Design: Logos
Bronze
• Takealot 'Make winter great again' – Radio & Audio: Radio Station Commercials
• DARG 'Test run a dog' – Live Communications: Ambient
• Zeitz MOCAA Identity Programme – Communication Design: Identity Programmes
• M&C Saatchi Abel – Communication Design: Direct & Promotional Mail
Craft Certificate
• Takealot 'Make winter great again – 'Yo momma's door', 'Nice crowd', 'Bing!' – Radio &
Audio: Radio Station Commercials