SASKO, the experts in milling and baking, is proud to announce its renewed sponsorship of the Soweto Kota Festival in 2018. The brand came on board as the first headline sponsor of the inaugural event in 2017 which saw over 3 000 people coming together in honour of the kota.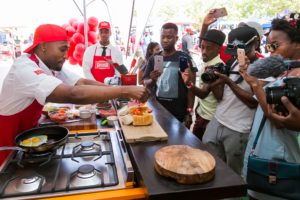 Lungie Mnyamana, SASKO Brand Manager, says: "SASKO came on board as the first sponsor of The Soweto Kota Festival last year and we are excited to be back and growing with this property. As you know, bread is a big part of our South African heritage, be it in a form of a kota, bunny chow or sphatlo. The Festival is a natural fit for the brand, I mean what's a kota without a soft tasty loaf of bread from a trusted brand that has over 85 years of experience."
The festival is a great platform for the SASKO brand to partner with and support some of the Kasi food vendors around Soweto and the neighbouring townships.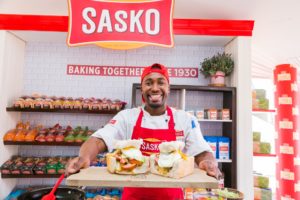 Mnyamana continues, "Last year we gave away great prizes to the value of R30 000 to some of the vendors in the form of marketing support.  This year we are planning to give away more prizes, not only to the vendors but we plan to delight guests on the day with great prizes too."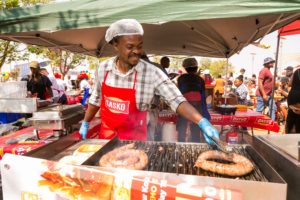 Consumers attending the  SASKO Soweto Kota Festival should look forward to an even better experience in 2018. The event has moved from Soweto Theatre to The Walter Sisulu Square in order to accommodate more vendors and allow for a great experience and ease for everyone.  Expect to see collaboration from different brands in a quest to make the event bigger and better than 2017.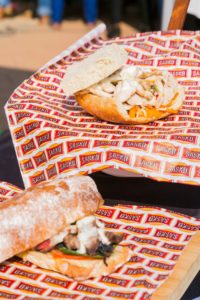 The Festival will take place on 8 and 9 September this year and will see traditional kasi inspired kotas, and innovative new-age kotas on offer to those who attend.  "It's a great way to spend a weekend, celebrating our heritage and sampling the best kotas in Soweto. We are always blown away by the creativity and high standards produced by the various kota vendors on the day," says Mnyamana.
"September is Heritage month and SASKO is a brand that is steeped in heritage. The SASKO Soweto Kota Festival is a celebration of our own heritage and an opportunity for us to spend time with the people who make the SASKO brand what it is today."