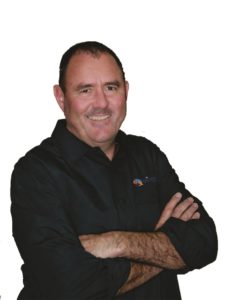 Paul McIntyre, Chief Sales Officer at Elingo says: Communication in the workplace has evolved beyond telephone calls and emails. Instead, the digital business environment is all about real-time messaging to provide stakeholders with instantaneous responses to their queries.
Think of email as a more enhanced push system. An employee will send one out and then wait until it has been read and the other person finds time amidst the influx of other emails to get back to them. Instant messaging platforms provide a more direct means of engaging with someone and offers users a more receptive environment to read and reply to communications.
Communication today has turned into the means to instantly gratify the needs of customers. Mobile devices have become pervasive and this has resulted in people expecting businesses to be reachable (and respond) at those times convenient for the end user. Furthermore, instant messaging revolves around empowering people to communicate with the business using the platform they are most comfortable with.
BYOD impact
Bring Your Own Device (BYOD) is something that has permeated virtually every business and industry in South Africa. Those organisations this unwilling to let employees use their personal devices for work must adapt or die. These companies must embrace the likes of instant messaging and the reality of employees using their own devices for business communication if they are to evolve.
The consumerisation and digital transformation of business environments mean the speed at which IT has transformed in the workplace has increased considerably. New communication methods and solutions must be integrated into this digital, always connected world. Of course, this does not mean companies need to forego managing the security implications of BYOD. It just means they require a more organic way of looking at the corporate communication structure and how employees reach out to customers.
As with most things, digital has made business into a faster-paced environment than in the past. People are online almost around the clock and can access virtually any piece of information from their mobile device. The concept of office hours does not exist anymore. Yes, productivity improves because of this pervasive access but it also needs to be managed to minimise the impact it has on people. Finding the balance between work and personal commitments has become even more imperative today than even just a few months ago. Communication must therefore assist in managing user (and customer) expectations.
Securing your world
However, this connected environment and reliance on smartphones and tablets create potential for significant security risks. Just consider how much sensitive data is either stored on a mobile device or accessible through one thanks to the cloud.
Security policies need to be cognisant of this and factor in the required safety measures to protect organisational data. More concerning is the amount of confidential information being sent over consumer communication solutions like WhatsApp and others. Companies need to educate their employees around best practices to mitigate the risk of information falling into the wrong hands. The last thing you want is to have that tender document saved on a shared folder in the cloud that can be accessed by anyone.
This real-time environment does not necessarily mean the end of email. It has become such a part of corporate culture that there will always be a place for it. Instead, the attention should turn to identifying and using the best platform for the task at hand.
Email is another means to connect and communicate and provides a valuable weapon in the business armoury. It is a mature channel and has gone through many evolutions (when it comes to policies and procedures). Now, with the likes of the GDPR and POPI, organisations need to be careful of how they contact people.
But we live in an always on world and one that presents exciting opportunities for instant communication. It just requires an organisational willingness to adapt and embrace it.