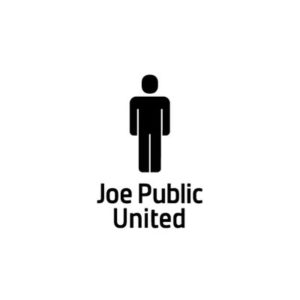 The backbone of any growing economy is entrepreneurs. They are the pioneers, innovators, leaders and inventors that create jobs, grow industry and effectively make a positive difference to their country.
The Entrepreneur of the Year® (EOY) competition celebrates exactly this kind of entrepreneurial excellence, honouring those who are holistically successful, with the hope of inspiring others to do the same.
This year, Joe Public United's founding partners, Gareth Leck and Pepe Marais, were awarded the Medium Business Entrepreneurs of the Year after reaching the top 14 round against 189 other business entries – an accolade that is testament to their entrepreneurial spirit and drive as well as the group's purpose 'Growth: to be the fertile soil that grows our people, clients and country.'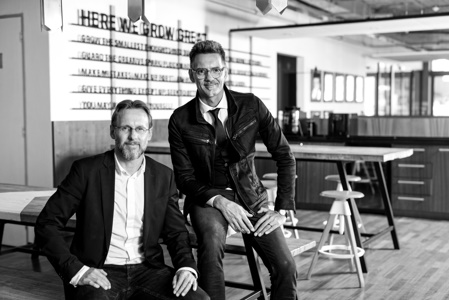 More than just the driving force behind the agency's culture and daily way of being, the group's purpose guiding all tools and methodologies on offer to stakeholders, staff and clients alike.
"We are committed to the transformation of our country because we believe that diversity is at the heart of true creativity," said Pepe Marais, Group Chief Creative Officer Joe Public United. "We see advertising based on fundamental business purpose as the most powerful weapon for growth in the arsenal of any corporation. We strive to create work with greater meaning and believe that brands can display leadership in a world devoid of it. And at the end of the day, our daily efforts result in a growing concern that creates more jobs for more people in an environment that strives for greatness. What could be more fulfilling than that?"
Today Joe Public United is ranked as one of the largest independent South African-owned advertising group in the country, with turnover exceeding R700 million per annum and a collection of nearly thirty clients across the group.
"We understand that although money is the oxygen of business, we have always put our clients and our people above profit. We believe this is the fuel behind our 25% growth over the past year in a very challenging economy," added Gareth Leck, Group CEO Joe Public United. "Entrepeneurs challenge the status quo, and as independents we have the freedom to do just that."
The creation and support of One School at a Time, learner and internship programmes, black ownership representation, as well as selective procurement and
focused socio-economic development, are part of the group's rigorous growth approach. The group's recent achievement of 8 Gold Loeries, plus winning the coveted Agency of the Year award at this year's Loeries, are the result of Joe Public United's constant drive to do better than their best, and then better.