Cinemark bagged the first place in the Cinema category at this year's 10th Annual MOST Awards celebration, another win for the group for four consecutive years.
The MOST Awards is a celebration of excellence in the media sector. The winners were announced at a prestigious event on Thursday, 13 September 2018 at The Wanderers Club in Illovo, Johannesburg.
The MOST Awards recognises the 'best of the best' in the media industry and is based on independent, robust research conducted by Freshly Ground Insights (FGI). The survey provides an opportunity for media agencies and media owner sales teams to anonymously vote on the quality of the service delivery, knowledge and innovation of their counterparts based on various criteria.
"It is a great achievement for our team to have won this accolade for the fourth year running. Having been voted the winner in the cinema category again in 2018. This is testimony to the hard work and dedication of the sales team in a highly-competitive environment. We would like to thank the industry for paying tribute to our winning sales team with this award," says Leslie Adams, Head of Sales of Ster-Kinekor Theatres, who accepted the MOST Award together with the Cinemark team.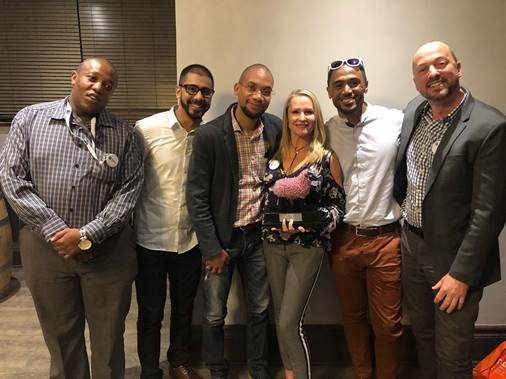 The Cinemark team displayed determination and innovation in its approach in positioning clients' brands on the big screen. Their success reinforces cinema as a captive media platform that delivers superlative audience attention and influences consumer behaviour towards advertised brands. The medium offers fewer distractions – in fact, research shows that adverts are regarded as part of the overall cinema entertainment package.
Through thorough understanding of their own platform, the Cinemark team translates this into gaining in-depth knowledge about client brands and focusing their efforts on offering solutions that achieve a client's business objective or sales target. "Our unique approach of offering our clients different ways of buying cinema, results from our understanding of their specific requirements. We pride ourselves in creating highly targeted campaigns in cinema that guarantee audience numbers to provide business solutions," added Adams. "Let us create a tailored cinema campaign for one of your brands or products to achieve a specific business goal, and we think you will be delighted with the results."