Tribeca Public Relations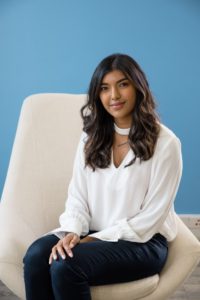 (Tribeca) has promoted Crystelle Laljith to Account Executive, after she successfully completed the agency's comprehensive internship programme."Crystelle has shown true commitment to mastering the skills development plan within the internship programme and has already delivered outstanding results for her clients," says Nicola Tarr, business unit director at Tribeca.
Crystelle has been exposed to a number of industries as she works across diverse clients, including JA South Africa, Nimue Skin Technology, AgeWell, Solal Skin, Saab, Consulta, KidZania, Montego Pet Nutrition and Secure Drive.
"She has demonstrated a willingness to learn and has been an active member of the team, building relationships at every opportunity. We believe she has a long and rewarding career in public relations ahead of her, and we're delighted to welcome her to the team as an Account Executive," says Tarr.
Crystelle holds a Bachelor of Arts in Media Studies from the University of the Witwatersrand, majoring in Media Studies and Psychology, as well as Honours in Media Studies completed in 2017, before joining Tribeca's internship programme in early 2018.