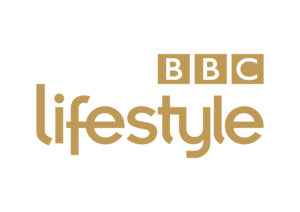 BBC Studios in Africa revealed today the vibrant and playful new look branding for BBC Lifestyle, channel 174, at its bi-annual Upfront event held in Johannesburg. The number one international lifestyle channel on DStv has a chic and contemporary new on-air look featuring a fresh set of palates, designs and objects around the channel's aspirational and entertaining lifestyle content. The brand makeover will launch from 20th November with new series Give It A Year, fronted by the UK's 'First Lady of Football' Baroness Karren Brady which illustrates the channel's ambition to always entertain, inspire and empower viewers. Using her prowess as one of the UK's leading business women, Karren works with people wanting to create change and start their own businesses by visiting them at the start and end of their first year, to help guide and coach on what it takes to make it big and thrive in the business world.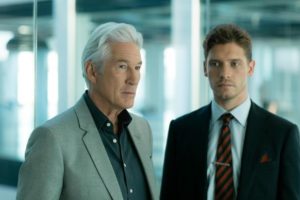 The event also showcased the BBC's stellar summer season of programming across BBC Lifestyle, BBC Earth, BBC First, BBC Brit and CBeebies. Exclusive to DStv, viewers in South Africa can look forward to a vast array of world class shows over the next six months, featuring stars such as Sir David Attenborough, Richard Gere, Idris Elba, Mary Berry, Lily Collins and Benedict Cumberbatch to name a few.
To revel in the excitement of what's to come and express their enjoyment for the BBC and its shows, popular celebrity faces, Anele Mdoda, Chef Nti and Gareth Cliff were all in attendance at the event championing hits such as Strictly Come Dancing (currently airing on BBC Brit, channel 120), Come Dine With Me South Africa (BBC BRIT) and many more.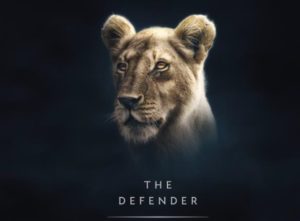 Joel Churcher, Vice President and General Manager, BBC Studios for Africa said, "2018 got off to a fantastic start with some record ratings coming through for several incredible TV moments, including Blue Planet 2, the Royal Wedding of Prince Harry and Meghan Markle and the return of Come Dine With Me South Africa (s4).  In this ever competitive world of TV, our BBC Channels continue to deliver strong audience growth as our programming line up showcases the very best creativity the UK has to offer, alongside hugely successful local formats and international stars.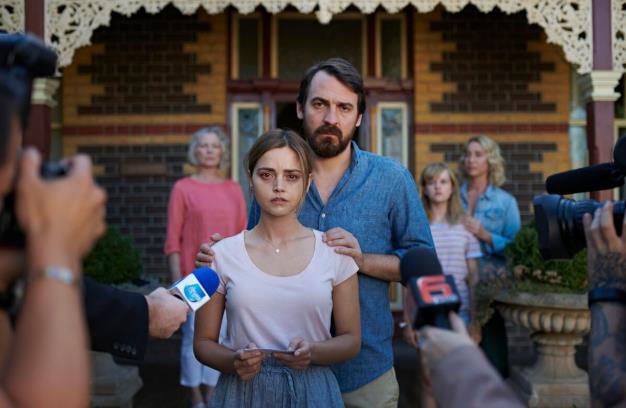 "We are not taking our foot off the pedal this summer and are excited to be bringing, new and exclusively to South Africa, shows including the TV adaptation of Victor Hugo's classic novel Les Miserables, the latest adventures of Jamie Oliver through to the absolutely fabulous Joanna Lumley's excursions in Joanna Lumley's Silk Road Adventures."
BBC BRIT:
Coming in 2019, new and exclusively from the US is the hilarious Child Support a brand new, laugh out loud gameshow, starring Fred Savage (The Wonder Years) who plays hosts to adult contestants, the award winning comedian Ricky Gervais (The Office) and a group of five children between the ages of 6 and 9. The contestants are asked to answer 10 questions to earn the prize. If they cannot correctly answer a question, they have the chance to be saved by the kids who have been asked the same question by Gervais. It's tense, it's funny and a totally fresh take on a gameshow.
Formidable British documentary maker Louis Theroux is back in 2019 with his latest instalment of three hard hitting, provocative investigations into monogamous v. polyamorous relationships, the rise of private adoption in the US and also a look at the debate surrounding the right to decide when you die. All three will raise questions and shed light on controversial subjects occurring today in the United States of America.
BBC Lifestyle:
Dating can be a challenge at the best of times. This December, BBC Lifestyle brings South African audiences the Australian version of one of the world's most popular dating shows. Farmer Wants a Wife Australia sheds light on how it can be even harder for farmers living in the 'Aussie outback' miles away from anyone. In this heart-warming series, which has had global success in orchestrating eight marriages so far, Farmer Wants A Wife Australia will have audiences charmed with the hopeful rural guys, all looking to find love.
One of BBC Lifestyle's favourite property gurus is back in the New Year for a fifteenth instalment of the hit series Grand Designs. Presenter Kevin McCloud once again puts on his hard hat to follow some of Britain's most ambitious self-building projects, as more intrepid individuals attempt to design and construct the home of their dreams. Expect ambition, extravagance and elite designs to infiltrate the series and have you all trawling through Instagram and Pinterest for new interior inspirations to bring some grand designs to your own homes.
 BBC FIRST:
This December, comes the breakout hit from the UK – The Cry starring Jenna Coleman (Victoria, Doctor Who). This cryptic series packed full with curiosity and intrigue follows a young couple whose baby is abducted during a trip to Melbourne, Australia. All is not as it appears on the surface and audiences will be kept glued to their sofas trying to solve what really happened to baby Noah.
Sherlock fans will be pleased to hear that Benedict Cumberbatch is returning to BBC First in the New Year, as the lead in Brexit, from Olivier Award-winning writer James Graham. The political thriller explores the campaign behind one of the most contested, controversial government referendums in modern history and unpacks the tactics employed to swing one of the most surprising political votes in living memory as well as the powerful and divisive figures driving Brexit from the shadows.
BBC Earth:
Dynasties is the latest offering from the BBC's multi-award winning and critically acclaimed Natural History Unit and once again features the iconic voiceover of Sir David Attenborough. Enter a world of dynastic power struggles and family treachery that's more dramatic than any work of fiction. This intimate, landmark series pulls viewers into the lives of some of our most iconic animals- chimps, emperor penguins, lions, painted wolves and tigers, showing their incredible determination to dominate their landscape and do whatever it takes to see off vicious challenges to their leadership and dynastic line – often from close family members.
From the man behind hit music acts such as the Spice Girls, Kelly Clarkson and iconic TV formats Pop and American Idols – Simon Fuller, comes a new venture for families to enjoy called Serengeti. The landmark series offers a ground-breaking approach to natural history storytelling, allowing the animals to share the unpredictable narratives, intertwining relationships and emotional moments they face – all from their own perspective. Step inside the world of a real-life animal drama set right in the heart of Africa.