Premium entertainment streaming platform, black, today announced that it will be adding new fresh out-of-the-cinema blockbuster movies to rent or buy. Movies including Teen Titans Go! To the movies, The Incredibles 2, Ant-man and the Wasp, Skyscraper, Mama Mia-Here We Go Again, The Meg, Christopher Robin, The Darkest Minds, Mission Impossible-Fallout, The Predator and Crazy Rich Asians will be added throughout November and December.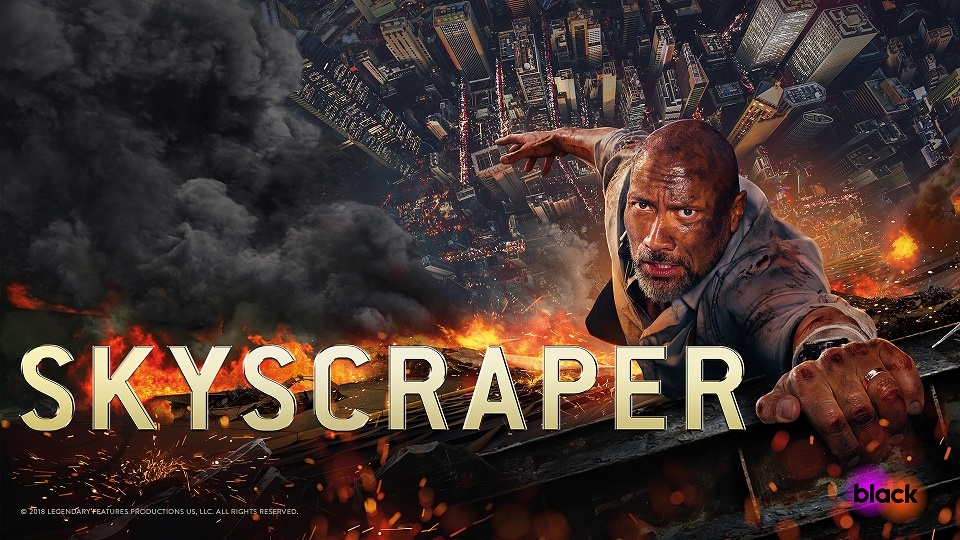 black also currently offers the latest seasons of The Walking Dead and Criminal Minds with  Fargo, Grey's Anatomy, Code Black, to be added for binge watching this holiday. Subscribers can enjoy live entertainment and sports TV channels from FOX including Empire, the Resident and the upcoming UFC 230 with Derrick Lewis verses Daniel Cormier amongst other programming.
black is bringing the latest entertainment to families all over the country, it also caters to different appetites and can be accessed on the go or in the comforts of the home on up to five devices. This means remote wars are officially over and everyone can look forward to entertainment tailored to their specific needs.
"We sought out to give our subscribers the very best in entertainment and that means making available on our platform the latest in movies, series, sports, children's shows etc. We have also gone the extra mile to provide live TV channels and our subscribers can bundle different packages to get a tailored viewing experience," said Surie Ramasary, Chief Executive – black.
Movies for rent are available for only R35 on Standard Definition and R45 on High Definition. The platform is available on all networks across South Africa. Cell C subscribers can use the free unlimited data for black to enjoy nonstop viewing over the festive season.
People can also subscribe to black's full package Binge Elite for R449 for full access to the platform excluding movie rentals.
To subscribe, download the GETblack app on iOS and Android, register and unlock the future of entertainment.