Vega, a brand of The Independent Institute of Education (The IIE), is hosting its next National Open Day on Saturday, 26 January 2019.
Vega invites parents, scholars and prospective students to attend its very first open day for the year, taking place at Vega campuses nationwide on Saturday, 26 January 2019.  This open day will provide prospective students and their parents a first-hand glimpse of campus life and just how much we've grown (as has our syllabus) in the last 21 years.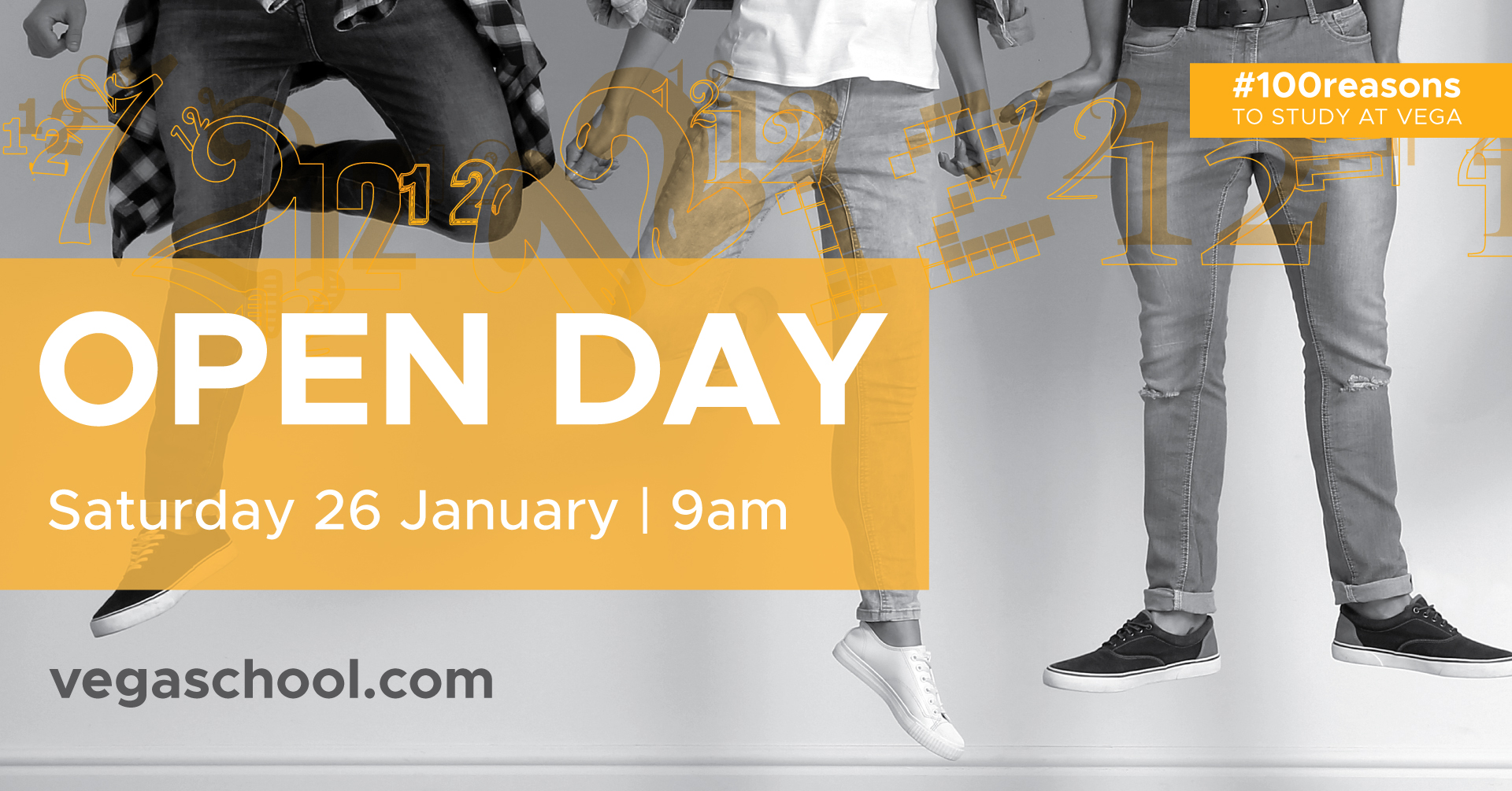 Open days allow parents and students to meet with its various academic navigators (lecturers) to find out all there is to know about our varied portfolio of design, brand and business qualifications.
"The school prides itself on being an interactive environment, providing our students with real-world, on-the-ground experience in courses that are ever-evolving," says Nicky Stanley, national marketing manager at Vega School. "These open days allow students to experience how our campuses operate, broadening their perspectives of IIE qualifications available to study at Vega, and allowing them to engage with all facets of Vega on a first-hand basis."
Vega aims to produce a new breed of thinker by delivering fully accredited IIE Certificates, Baccalaureates, Honours and Masters programmes in design, brand and business.
Apply at vegaschool.com for a 2019 qualification in design, brand or business or like the Vega Facebook page:
https://www.facebook.com/VegaSchool/
Date: 26 January 2019
Time: 09h30 – 13h00
Venue: Vega campuses nationwide
Cost: Free