Since its inception, the underlying principle of The MOST Awards has been to enhance the working relationship between media agencies and their agency partners. To measure this we turned to the industry for guidance on key criteria and methodology. We stand by the tried-and-tested, independently conducted research. You cannot enter the MOST Awards. Media owners and agencies are   listed within an appropriate category. The anonymous research results are checked by Freshly Ground Insights – our research supplier since 2009 – and audited by the University of Pretoria.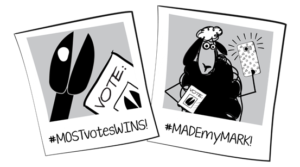 The overall goal of the MOST Awards is to motivate media owners and media agencies to improve their businesses through service performance. Media agency employees are invited to rate the performance of the media owner sales teams with whom they have frequent contact, and vice versa.
And, it's drawing close to that time of year again when YOU, the INDUSTRY get to cast your vote and decide who will come out tops in service excellence. Voting goes live on 6 May 2019 and runs to 5 June 2019.
Call or email brad@fgi.co.za or Nicole@fgi.co.za  to ensure you are listed and have a chance of being voted for.
"Last year's celebrations of The MOST Awards' first decade set the bar extremely high, but we are delighted to take MOST into a bold new decade and excited to see what the next 10 years will bring," said Sandra Gordon, founder of the coveted Awards. "By voting for the MOST Awards you are contributing to the continued growth of excellence in the media sector."