From 24 June you can experience rooi rose in a whole new way!
rooi rose is proud to introduce rrRADIO, South Africa's first free Afrikaans women's interest podcast channel!  It's the original engaging content that rooi rose magazine is known for, but presented in a new audio format.
Podcasts are taking the world by storm.  Statistics in America show that in June 2018 Apple Podcasts hosted more than 550 000 podcasts with over 18.5 million episodes in over 100 languages. The total number of podcasts on iTunes in February 2019 was over 660 000 podcasts (podcastinsights.com). In South Africa podcast listenership is growing by 30% annually with the most prominent age group being between 25 – 35 (Iono.FM). rooi rose is the first traditional magazine in South Africa to claim this new medium as another touch point with our loyal rooi rose readers.
According to editor Martie Pansegrouw rooi rose is a magazine that has never been shy of breaking the mould. "For the past 77 years we have been engaging with our reader on various platforms and enticing her with us into the future. This is just another way in which we are sharing our heart with our reader, meeting her where she is at, addressing her needs and answering her burning questions. In effect we are sharing her very busy day and helping her find more 'me time'."
Research has shown that listeners are more responsive to ads read by podcast hosts, much like any type of endorsement. Listeners trust their podcast hosts and appreciate personal takes and banter on the product or service. Consumers are more likely to respond to sincere and authentic conversations about a product.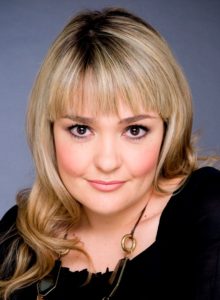 rrRADIO Season 1
We are introducing rrRADIO with three original series created by rooi rose's content team, headed by rooi rose's Deputy Editor, Features Editor and rrRADIO Executive Producer, Hannelie Diedericks.
"For rooi rose, podcasts are an organic extension of the original, quality content rooi rose is known for," says Hannelie.  "Our content pillars live very comfortably in this audio format. As an avid podcast listener myself, it seemed like a natural progression of what we were already doing in print and digital.  And although there is such a wide choice of podcasts already available, with rrRADIO we are creating the first Afrikaans women's interest podcast channel. With the high demand on people's time in the multimedia universe we believe that it is any publisher's or broadcaster's job to find their audience where they are at and delivering the content that they want, when and where they want it."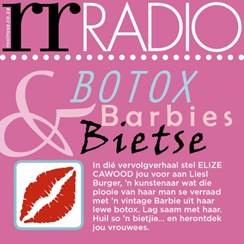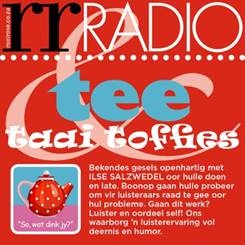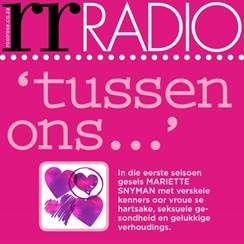 Botox, Barbies & Bietse (Botox, Barbies & Bitches)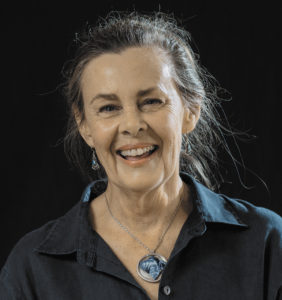 Category: Serial fiction
16 Episodes
Episode length: 25 – 30 minutes.
In this enthralling and entertaining fictional series, written by Martie Swanepoel, well-known Afrikaans actress and voice-over artist Elize Cawood regales listeners with the adventures of Liesl Burger. Liesl is an artist who is dealing with her husband's betrayal with a vintage Barbie, by botoxing him out of her life.  Laugh with her, cry with her and rediscover yourself in the process.
Tee & Taai Toffies (Tea & Sympathy)
Category: Celebrity, lifestyle, relationships, advice
8 Episodes
Episode length: 50 – 60 minutes.
Celebrities open up to our veteran journalist Ilse Salzwedel about their lives. In the second half of the episode they attempt to give advice to listeners. We promise a listener's experience filled with compassion and humour.
Tussen ons (Just Between Us)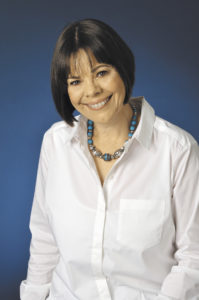 Category: Female health & wellbeing, relationships
16 episodes
Episode length: 25 – 40 minutes
In the first season, our specialist journalist, Mariette Snyman, talks with various experts in women's health about female sexuality, wellbeing and relationships. Examples of topics covered includes: painful sex, contraception, infertility and impotence, to name just a few.
To advertise speak to your Caxton sales representative for more info: Johannesburg 010 492 8356, Cape Town 021 001 2401, Durban 031 716 4444.
rrRADIO is launching on Monday 24 June on rooirose.co.za, iono.FM, iTunes, Player.FM, Pocket Casts, and Google Podcasts.  E-mail rrradio@caxton.co.za for more information.