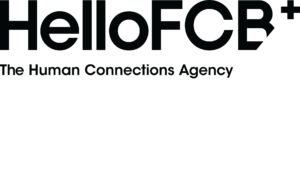 Each year, on Thursday 18 July, many South Africans spent 67 minutes giving back in honour of Nelson Mandela Day. The human connections agency and HelloFCB+ decided to do things a little differently, giving back the only way creatives know how, with a brainstorming session.
The brainstorm was to help Friends of Vista Nova, a registered NPO raising funds for Vista Nova's Special Needs School, create a campaign for its annual fundraising auction.
"The annual fundraising dinner provides guests with a greater understanding of the issues facing the special needs children of today. In addition, its highlights the lasting impact Friends of Vista Nova continues to make in the lives of the special needs children, and builds lasting relationships," explained Friends of Vista Nova's Sandi Wells.
The brief put to the agency was to create awareness around the event, encourage people to donate items for the auction, and convince them to attend and bid. It was told that items donated for the auction included toasters and kettles, wine, jewellery and weekends away while the school's need ranged from a new coat of paint to assistants' salaries, playground upgrades and physical therapy equipment.
"The agency's response, or big idea, was to link the items donated for auction with a specific need to create 'the most valuable item anyone could ever bid on'," said HelloFCB+ Executive Business Director, Nadja Srdic.
"In that way, we highlighted that a toaster wasn't just a toaster, it was a new playground, for example. Wine was not just wine, but a repainted roof and a weekend away was an assistant's annual salary.
"Geared with our idea we asked our inner circles to donate 'the most valuable items in Cape Town'. We sent out mailers, got posting on our social accounts, group messaged friends, clients and relatives to get people to buy the most valuable ticket in Cape Town.
"The result was an incredible R187 000 raised off the auction alone with a further R13 400 raised through tickets sales.  We couldn't have been prouder of the result and couldn't have done it without the help of the amazing donors, a little bit of creativity and a whole lot of humans connecting for a great cause," she said.
"This year we were so grateful for HelloFCB+ coming on board with us," said Wells. "HelloFCB+ came up with an amazing campaign, which was a first for us; and a huge bonus as a small NPO."