The South African event industry is reeling and unsure of its future as a result of the Covid-19 pandemic. While the marketing industry has a significant challenge on their hands, a small group of local entrepreneurs are pulling together to provide a solution.
"Our local event industry is made up of bright minded entrepreneurs and passionate service providers who, almost without exception, are small businesses," says Andrew Ross, Managing Director of Chaos Theory. "As strategic event providers we have consulted with some of our key service suppliers directly impacted by the cancellation of our own event pipeline, and have found what we believe to be a solution relevant for the marketing industry right now.
We are initiating a live streamed panel discussion on the 31st March, staged and streamed for free by professionals in the event industry in exchange for a revenue split of money made by subscriptions to the stream."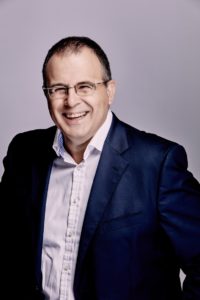 Entitled: Going Viral, Marketing in a Pandemic, this online discussion, moderated by radio personality and top financial journalist Bruce Whitfield, will afford the broader marketing community online access to a think-tank of several industry experts on the way marketers could rethink strategies in this evolving crisis.
Several high profile names have already thrown their hats into the ring including Mike Sharman, Owner at Retroviral; Musa Kalenga, Chief Future Officer of Brave Group; Neo Makhele, Chief Strategy Officer of Ogilvy SA and Mike Middleton, Managing Director at WPP Liquid.
"As South Africans we have access to great minds, great strategists and some brilliant thinkers at the fore-front of communications in the world. More so than ever before, this thinking needs to be debated, and shared for all to benefit," he says. "To make this work and to assist marketers and their service providers equally, we need corporates to back this initiative, industry professionals to offer their time and insights and marketing professionals to engage, and continue these crucial conversations."
Tickets will be available through Quicket at www.quicket.co.za or email Andrew at Chaos Theory for more information.