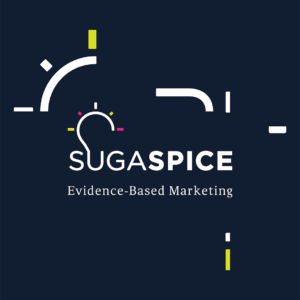 Over the past decade there have been significant advances in the field of Marketing and Advertising theory and practice. The next level of marketing, includes the disciplines of Observed Consumer Behaviour, Behavioural Economics and Cognitive Neuroscience.
Kirsten Dugmore, Chief Growth Officer at SugaSpice, will be hosting an online "Modern Marketing Bootcamp" that will bring together a body of Evidence-based thinking in one useful and inspiring workshop. It will equip delegates with the latest, proven principles for effective communication and brand health.
The course will be held online via Zoom conferencing from 7 to 30 July 2020. Normal cost of R6850 now R2350 (online).
Kirsten can be contacted on 083 258 8862 or on email – kirsty@sugaspice.co.za.