Toyota South Africa is showing South Africans exactly what the phrase 'the luxury of freedom' means with the launch of the new Toyota Fortuner.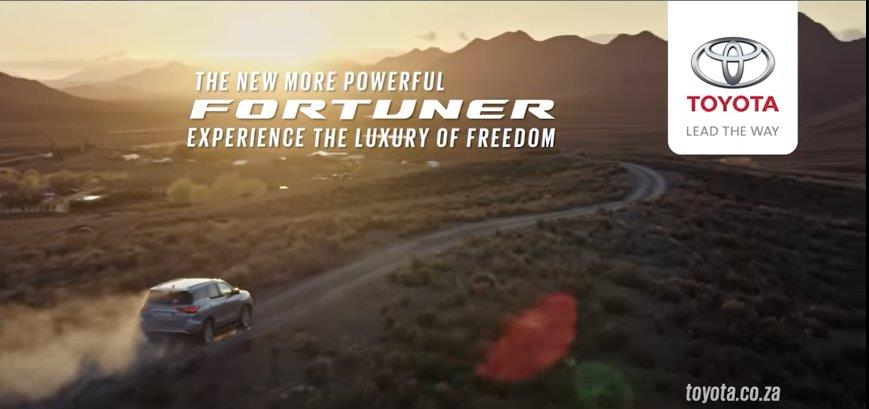 Owing to its repertoire of capabilities, the Toyota Fortuner has earned its title as South Africa's SUV of choice for more than a decade, and delivers the complete package sought after in a vehicle within this segment, It's known to offer exceptional value-for-money for those who are motivated by its lifestyle qualities, as well its ability to undertake long trips and handle off-road conditions.
In recent years, the Fortuner's positioning has been expressed creatively as 'the luxury of freedom'.
And, for the launch of the new models, the FCB Joburg team of Executive Creative Director Tian Van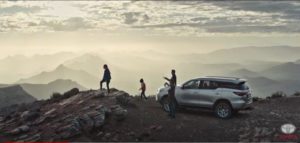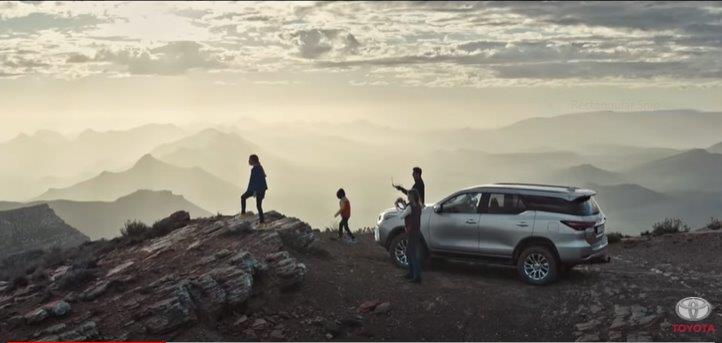 Den Heever, Creative Director Julie Thorogood, Art Director Nivedhna Manidutt and Copywriter Stefan Schutte was tasked to develop a 360° campaign that rearticulated this product positioning in an unfamiliar pandemic world.
The result is a beautifully shot collection of pieces that remind South Africans why road trips in their country are so magnificent while using humour to explore the way in which our relationships, especially at work, changed during lockdown.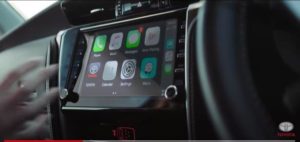 "The new Fortuner range ticks even more boxes, boasting an array of luxury upgrades to the vehicle's interior and exterior aesthetics; entertainment and connectivity; and most importantly world-class safety and category-leading off-road capability," said Toyota South Africa Senior Advertising Manager, Tasneem Lorgat.
"And, with COVID-19 changing the travel and tourist landscape, there's an opportunity for the Fortuner to shine even brighter as South Africans head out on road trips for their holiday adventures. Critically, we wanted to highlight the host of upgrades across the Fortuner range in an effort to sustain the Fortuner's position as South Africa's favorite SUV."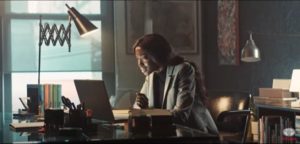 "Knowing that we have never overtly articulated what 'the luxury of freedom' means to our consumers, we tapped into the fact that South Africa's lockdown gave us all an unprecedented opportunity to be really human," added Van den Heever.
"We created an emotionally charged campaign to remind everyone why this is South Africa's favourite SUV, and why it truly offers 'the luxury of freedom' to tell the story of a Fortuner driver, Dave, who is making the best of the new normal," he explained.
The campaign kicked off on November 9 and comprises all the above-the-line elements, digital and social, out-of-home and collateral within dealerships.
It was shot in the Karoo by Egg Films' Adrian De Sa Garces and explores in a 'serialised' manner, the relationship between Dave, his boss and his colleagues as his Fortuner allows him to work from anywhere, to literally enjoy 'the luxury of freedom'.
Credits:
Client – Toyota South Africa
Brand – Toyota Fortuner
Glen Crompton – Toyota South Africa Vice President: Marketing
Tasneem Lorgat – Toyota South Africa Senior Advertising Manager
Zhandre Brandt – Toyota South Africa Manager: Advertising & DTP
Creative Agency – FCB Joburg
Brett Morris – Nahana Communications Group Chief Executive
Tian Van Den Heever – Executive Creative Director
Alan Schreiber – Executive Business Director:
Julie Thorogood – Creative Director
Stefan Schutte – Copywriter
Nivedhna Manidutt – Art Director
Lara Chatzkelowitz – Communication Strategic Planner
Langelihle Sithole – Digital Strategic Planner
Thato Rahlau – Project Manager
Itumeleng Mokae – Account Lead
Nakita Bolus – TV Producer
Egg Films – Production House
Adrian De Sa Garces – Director
Audio Militia – Post-Production