Is 'live broadcasting' the new 'live experience'?
According to Global Review Research, which projects the global video streaming market size will reach $223.98-billion by 2028, oh, yes, indeed it is.
The growth of live broadcast is being driven, in part by the fact that they are limited in their scale and reach and are expensive to execute. By contrast, live broadcasting offers the brand the means to amplify the experience in real time to much bigger audiences that, if done correctly, lead to greatly improved return on investment.
But how do brands tap into this phenomenon?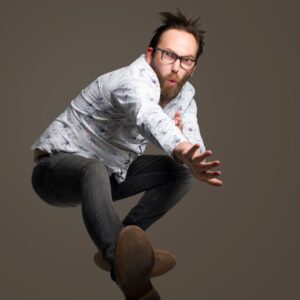 The answer according to analogue radio icon and now digital audio trailblazer, Jon Savage, is to think like a publisher.
"People are in control of where, when and whether or not they engage with your content, which means it has to be more alluring than everything else already vying for their attention. But, when it comes to content marketing you have to attract the audience, you can't simply buy it; like traditional advertising.
"That's why brands need to think and act like publishers – newspapers, streaming services, etcetera – and create platforms to produce content that has real value for the audience while creating a relevant role for the brand.
"As such, brands need to think about audio content and its platforms as an integral, always on part of their content marketing mix. The relative cost for brands of creating audio content also makes it easier to get in on the action. So, whether it's regular podcasting, shifting some of your content output from text to voice or activating social audio platforms like Spotify, the message is clear; start now."
Savage will explain how at the in_Podcast, a conference taking place online and in Clubhouse on November 25.
Other speakers at the conference will be covering different aspects of podcasting. The line-up includes the currently very controversial Gareth Cliff from Cliff Central, Podcaster Simmi Areff from 'Lesser-Known Somebodies', MacG from Podcast & Chill with MacG, and Chris Borain from United Stations.
The 2-hour livestream will also include recent, real-world campaign case studies that offer insight into the medium, production challenges and hacks, lessons in building communities and how to tune in to what the audience really cares about.
For the full in_Podcast agenda and to book tickets visit www.inconference.live or Quicket, and learn more about Savage's revolutionary thinking at www.inbroadcasting.com.