Ads24 is pleased to announce Merissa Himraj as the winner of its "What Type of Sunday Sundae Are You?" competition. Himraj won a break for two people to the Wilderness in the Western Cape.
To win Himraj simply took part in Ads24's Sunday Sundaes quiz which ran as part of a fun, interactive campaign to showcase the enormous reach and opportunity of Ads24's Sunday titles – Rapport,  Sunday Sun, Son op Sondag and City Press.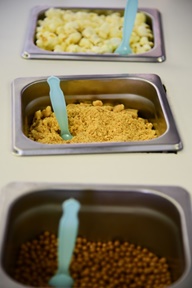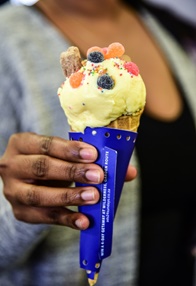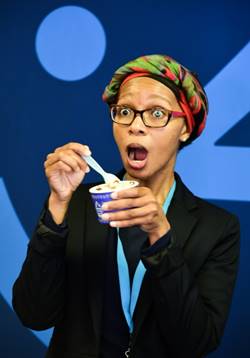 Sunday Sundaes in action: So many options to choose from
"The idea behind Sunday Sundaes was to showcase the many digital and print elements available to advertisers, and how a brand can mix and match elements of a campaign across our Sunday titles for the greatest possible reach," said Ads24 Brand Manager, Marise van der Lith. "To illustrate this we tasked an artisanal ice cream brand to come up with flavours to represent our titles and took these to the agencies where staff were encouraged to build their most inventive Sunday Sundae by picking and choosing between flavours (titles) and toppings (elements of print and digital)."
To amplify the message participants were encouraged to enter the Sunday Sundaes online quiz, which used an algorithm and carefully crafted questions to identify which Sunday title best suited a particular personality. The results were sometimes surprising and served to enforce the idea that readers' interests often range across titles.
"I was a bit surprised [by the results of the quiz] but it was interesting to see the associations and reader interests of each publication brought to life," said Himraj. "The Sunday Sundaes experience showed me that the readers of the Sunday papers are quite divers and more affluent than I had perceived. I also didn't realise how big the Sunday market is, and what their interests were, but now I do."
When asked what insights from the Sunday Sundaes campaign had stuck out for her, Himraj replied "That the publications reach 4.1-million readers, and that digital and print are very strong channels we can use."