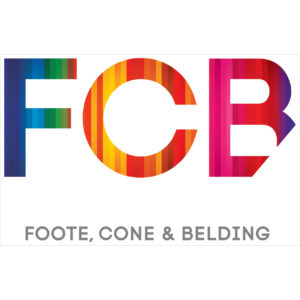 FCB Africa agencies have once again created the lion's share of South Africa's favourite television ads, according to Millward Brown Kantar's annual listing.
The company, which has used its AdTrack proprietary research tool for over 25 years to determine which ads resonate with ordinary South Africans, announced the Top 20 Most Liked TVCs in 2016 in Johannesburg this week (Thursday June 8).
FCB Africa group agencies were responsible for 4 of the ads making the Top 20: Toyota Hilux The All New Era of Tough (ranked 11th), Wimpy DeWors Breakfast (13th), Debonairs Gogo Crammed Crust (14th) – all from FCB Joburg – and Nivea Nourishing Care (3rd) from 1886.
This performance put FCB Africa on the top of the leader board as the agency group with the most ads in the Top 20.
You can view the ads here:
Nivea Rich Nourishing Care:
Toyota Hilux The New Era of Tough:
Debonairs Gogo Crammed Crust:
Commenting on the win, FCB Group CEO and Chief Creative Officer, Brett Morris, said it felt exceptionally good to be on the list, especially for clients whose brands have had to 'dig deep' in extremely competitive and repressed business environments.
"Congratulations to FCB Joburg's Joint Chief Creative Officers, Ahmed Tilly and Jonathan Deeb, and their team for making the list three times, as well as 1886's Chief Creative Officer, Stuart Stobbs, and everyone who worked on the Nivea campaign."