In a recent educational and awareness campaign for national power provider Eskom, SPARK Media demonstrated the value of hyper local online educational content to areas that would benefit from a new power development, exceeding expectations in the process.
The Caxton Local News Network (LNN) comprises of 77 hyper local online news sites across South Africa and is often first with breaking news.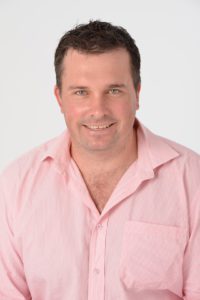 "To take advantage of the hyper local aspect that the LNN offers, Eskom targeted the provinces of Limpopo, Mpumalanga and North West to educate, inform and influence local consumers  to become legal, safe, smart and paying consumers of electricity by intensifying efforts around its behavioural change campaign, 'Operation Khanyisa'," says SPARK Media's Joint CEO Marc du Plessis.
"Eskom faced unique challenges in the different provinces but through the use of our LLN sites we were able to communicate the possible issues regarding electricity theft and how it affects and impacts the community. Secondary objectives included educating readers with regards to service delivery."
For a period of seven weeks, LNN websites across the three provinces carried articles, placed strategic content on their social media platforms, website advertising and mobile sticky banners.
"We expected to achieve good results for the client, but were exceptionally pleased with the average time readers spent on the articles and advertorials," says du Plessis. "Average time spent on articles during the campaign and across the sites increased by nearly 30%, indicating that the information and educational campaign supplied by client was being taken note of."
Other interesting stats included excellent click through rates (CTR) and impressions served.
"It is only through our research and core understanding that people shop locally that we can deliver communication in an online environment where consumers are already primed to receive and engage with the advertisers content," concludes du Plessis.
To find out more, to connect, discuss or engage with SPARK Media, call 010 492 8390, visit www.sparkmedia.co.za, follow us on Twitter – www.twitter.com/SparkMediaSA or find 'SPARK Media' (sparkmediasa) on Facebook, LinkedIn and Instagram.
Spark Media DNA
Established in 2015, SPARK Media, a division of CTP Ltd, are experts in retail and location based marketing solutions. The company owns and represents a myriad of print and digital products that deliver locally relevant, effective audiences for advertising clients. SPARK Media are Strategic Partners in Audience Research and Knowledge and offer 'Insights that Ignite'.