Want to achieve maximum coverage while showing your full range? Dubbed "front-seat advertising", Caxton's local newspaper innovation the PowerWrap, is an effective marketing solution with proven results – perfect for brands who want the exclusivity of foremost hands-on interaction with consumers.
Local press is flourishing with 6.6 million copies delivered to homes and businesses across urban South Africa weekly, and 63% of purchase decision makers reading them (ROOTS 2016). Caxton and SPARK Media are giving brands impactful platforms to reach the right people, at the right place and time, in the right environment, with their highly innovative print solutions.
One of these is the PowerWrap, a world premiere in the printing industry. It's large-scale, high-quality constat-paper wrapped around the whole newspaper, carrying an advertising message. The masthead of the main copy still stands out, so that the consumer immediately recognises their local newspaper. It gives brands the flexibility of displaying their offerings broadly across a pre-printed three-quarter, four-page leaflet.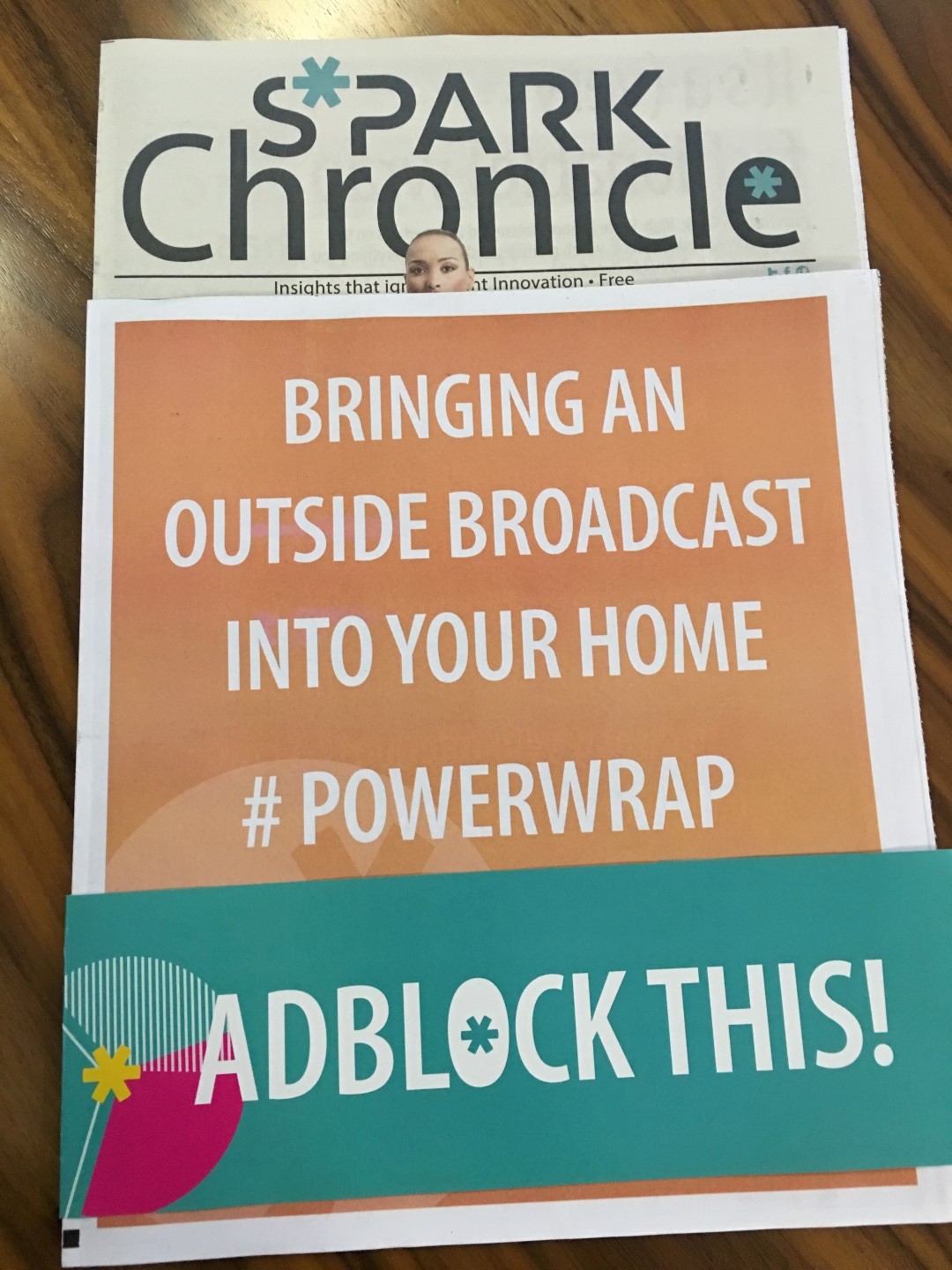 It gives brands an immediate interaction with the consumer because they need to physically remove the PowerWrap before reading the newspaper. Once removed, as a stand-alone, the Wrap has an extended shelf-life compared to regular print ads. This advertising format gives brands a competitive edge and is best used for store openings, launches and other tactical uses.
This ground-breaking print-ovation has attracted advertisers who haven't traditionally advertised in local newspapers before. It has become a popular medium for clothing retailers, particularly for store openings, fast food campaigns and pharmaceutical products.
The response to this exciting new ad format has been outstanding, with many brands booking and then quickly re-booking PowerWrap campaigns. There is only one spot available per newspaper per week, so booking competition is fierce. Three of the Caxton's papers (with a combined print order exceeding 100 000 copies) were sold for each week of the month, three years in advance.
"Our pharmaceutical customer was blown away by their PowerWrap campaign, reporting an immediate increase in market share by just under 10%," says Jaco Koekemoer, Managing Director of Caxton Local Media and Coldset Printing at Caxton Group, "In December 2016, a top technology retailer pulled their TV and radio to run an eight-page PowerWrap around a million local papers. They experienced the best December in retail sales in the last nine years."