Consumers want to be informed about what is happening close to home, which is why local newspapers are still the central platform for this type of news. Caxton Local Media invests in 141 local newspapers that act as a community mouthpiece, bringing relevant information to the surrounding communities.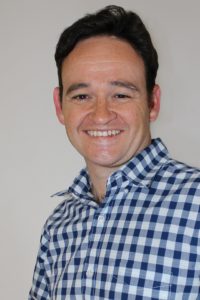 34 of these newspapers have an "emerged market" readership, including 11 urban papers in the Soweto areas and 11 isiZulu-written Eyethu papers across KwaZulu-Natal. These papers reach an extremely high number of people, with over 900 000 copies distributed weekly and between five and 10 people reading each issue.
According to ROOTS research, local newspapers are the broadest reaching print media in LSM 4 to 7, with 55% readership which is much higher than in daily or weekly papers. Local newspapers have 66% readership in Soweto, with Alex News alone having a 77% readership in Alexandra.
"Our target readership is no longer emerging. It has emerged. The financially empowered black middle class has more than trebled in the last 12 years driven by BBBEE, education, job opportunities in the civil sector, urbanisation, and access to finance. Our readership is aspiring and has no inhibitions in striving for success and for acquiring the fruits of that success," says Jaco Koekemoer, Managing Director of Caxton Local Media and Coldset Printing at Caxton Group.
The population size is considerably larger in emerging markets, and is a segment with many unfulfilled needs. Now that their earnings have increased, they are more receptive to bigger purchase decisions. ROOTS research has shown that 29% of households in Alexandra earn between R12 000 and R24 999 and 68% fall within the LSM 6 and 7 profile.
The Caxton's Eyethu brand is now the largest circulating isiZulu-community newspaper brand in KZN, with a total circulation in excess of 245 000 copies, significantly above the combined circulations of Ilanga and Isolezwe.
The African Reporter is one of the largest, and best-selling, sold community papers in the country, enjoying an extensive distribution exceeding 20 000 issues per week. "Being a sold paper means we have slightly more editorial space to cover a diverse range of topics and we are able to give each story a little more space than might be possible in a free sheet paper with a higher loading," says Koekemoer.
Caxton prides itself on the high-quality content of these papers, allocating exceptional resources to their production, from highly-qualified journalists to superior printing. Every published story is of relevance, importance and interest to the vast majority of the community. There's a focus on feel good stories about people in the area, especially where neighbours have collectively helped someone in the area. "Our emerged-market papers aim to uplift the community through positive human-interest stories," says Koekemoer.