Your Inbound agency is your partner, which means sharing responsibilities. Here's a list of which responsibilities your agency will need you to champion – and which they will take off your plate.

Remember, in order for Inbound Marketing to deliver the best results, you have to work with your agency as a partner – not a vendor. You're the expert when it comes to your product/service, we're the experts when it comes to Inbound marketing. So it's vital that we work together.
But you're a busy person and you hired an agency to share the workload and provide some additional expertise – right? 100% correct, though you'll always need to be involved in the marketing of your brand – whether you have an agency or not.
At the end of the day, it's your inbound agency's job to market your brand using great content and tools, collect data, analyse that data, report back to you, and optimise for great results. So the majority of the work still lies with your agency. But, in order to create the best possible marketing plan and implement it well, your insights into the brand and knowledge of the industry are a key contributor.
So, who needs to do what? Let's take a look:
Agency responsibilities
1. Building a strategy
The reason you've chosen to employ an inbound agency is for a great strategy that will deliver results and ultimately drive leads. Our responsibility at this point in the process is to gain the relevant insights from you and build a strategy around your unique needs. This should include:
Reviewing your competitors and making suggestions based on insights
Building buyer personas and their journey
Doing a content workshop and building a strategy from the insights gathered
Creating a paid, inbound and organic social media strategy
Recommending lead nurturing and content distribution strategy
The agency should challenge your thinking and help clarify some of the challenges you face both internally and externally. They should bring a fresh perspective that frees you up to think creatively.
2. Onboarding the client
As an agency, there should always be an onboarding process. It's our responsibility to ensure you know what our processes are and ease you into our world. A good onboarding process helps you feel comfortable with the agency and builds a relationship. Like we said, this is a partnership and we can't assume our processes will work for all clients. At this stage it's our responsibility to:
Introduce you to the team that'll be working on your account
Introduce you to approval processes and adjust to your liking
Set up any relevant tools that will be used (e.g HubSpot or Google Adwords)
Set up a reporting date and format as well as establish which of the multiple measurements are most important to you (find out when is the best time in the month you to do reporting)
3. Familiarise client with the tech

Technology has changed the way the world works. Not too long ago, everything relied on email or a phone call. Now there are so many project management tools at our disposal as an agency – but we sometimes forget that our clients might not be familiar with or may be using different tools to the ones that we use. So it's our responsibility to ensure you're familiar with the tools and we're all working together to make the process as efficient as possible.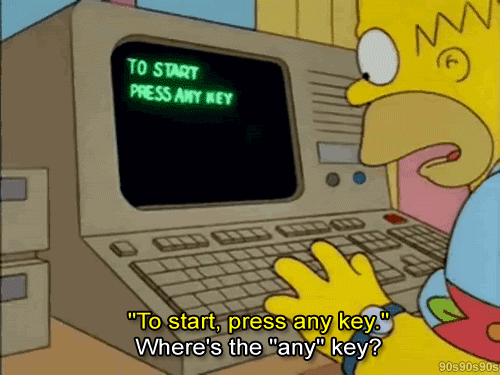 4. Approvals (agency side)
Nothing can ever go live without client approval. That's rule number one in the world of agency. But an agency can't expect you to conform to their needs on this. Our clients will always have their own tasks and timelines so it's our responsibility to discuss approval timelines and agree to a reasonable timeline from day one. For example, we could agree to a five working day approval period. Which means that we'll get approval from you within five working days. This will also help direct our internal timelines ensuring everyone knows when work has to be delivered.
5. Ongoing campaign management
During the strategy and onboarding process we set goals and metrics that will help you achieve your key performance indicators. And once you're signed on and ready to go live, the work really begins. From this point on it's our responsibility to maintain your inbound campaign, analyse data monthly, and optimise your strategy in order to meet those goals and metrics. You'll still have responsibilities during this period (like approvals and updates) but the health and effectiveness of your inbound campaign remains with us.
Client responsibilities
1. Assign an inbound champion
Getting everybody aligned with the the new process is a critical part of the success of the project. So it's important to have someone in house who champions the process and holds both the agency and internal resources to account for the actions they commit to. You'll also need to appoint one person to do content approvals. These can be the same person but if they are separate it's important to keep communication fluid and ensure that the champion and the approval person are on the same page.
2. Getting the right people in the room
When you start with the strategy process it's important that the right people are in the room. It's our responsibility to drive this process and get the info we need from you at this stage. But it's your responsibility to ensure the right people are in the room for every session. Your key people have an abundance of information about clients, prospects and your business, we need access to them to make sure we can fully understand what they do every. The more exposure we have to the business the better our understanding will be and the more effective our work will be.
3. Approvals (client side)
We've talked about the responsibility of the agency when it comes to getting approvals – it's all about setting a reasonable timeline. Now, it's both of our responsibility to stick to the timeline we've agreed to. We'll align all our internal processes to the timeline you specify, so in order for the content to go out on time and perfect, it's vital that you give timely feedback and approvals.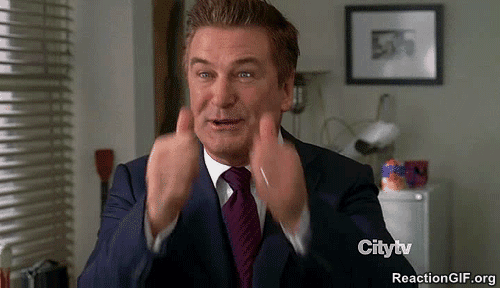 4. Set aside time for interviews
The internet doesn't actually know everything (it's shocking we know). So, when it comes time to write the content for your strategy, your agency will need information from you. Your responsibility at this stage is to identify the right person to interview for the topic and organise a time for the interview to take place. The person being interviewed also needs to be responsible for the information they supply.
5. Give feedback
Like we said, you're the expert when it comes to your brand and industry so feedback in vital! And not just from those in a management position. Feedback from the guys on the ground is important too. This talks to our first point here, sometimes the right people to be in the room, aren't the people in a management position. Think of it this way, if the person with knowledge on the brand or the decision maker just sits in the back of the room in silence during a content strategy feedback session or reporting meeting, the information we get could be inaccurate or not to your liking, which will hamper our ability to deliver relevant content or strategies that drives leads.

6. Keep your agency updated
Your company structure, culture, and corporate identity (CI) play a huge role in the relationship you have with your inbound agency and the content we develop. Because we are not in-house, it's key to keep us up to date on all relevant company changes. Several things can have an impact on the effectiveness of your inbound strategy, including:
Changes to your website (this is the core of your digital presence and it's vital we align to it)
Changes to the point of contact or approval person
Any CI changes
Any timeline changes
Product updates or changes
Strategy changes
Now that you have some insight into the responsibilities that come with choosing to partner with an inbound marketing agency, try downloading one of our useful eBooks for another look at what we can help you with.