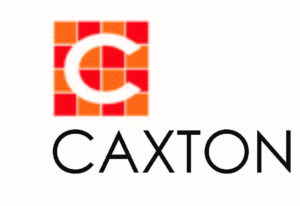 The way in which readers and users are engaging with publications has been, and is, changing. To stay ahead publishers must evolve and diversify their revenue streams or risk being left behind. The shift to a data-driven advertising world is in full swing and Caxton is at the forefront of digital innovation, ensuring consumer-insight-driven data is available through Oracle's BlueKai Data Management Platform (DMP).
Caxton Digital's programmatic and direct audience solution has, through its Data Management Platform Bluekai, the capability to collect and deliver relevant, customised interest-based audiences. This gives advertisers the opportunity to speak to potential consumers across the Caxton Magazines' network of premium lifestyle-focused publisher websites, in a brand safe environment.
"In today's world it's not just about the platform, but rather a move to focus on the audience," says Jana Kleinloog, Caxton Magazine's Digital Head. "Bluekai allows the acquisition of critical insights from both our own first party data as well as third party data. It enables us to create more engaged and valuable audiences, separated into highly specific inventory segments. For instance, if a brand wants to advertise a new clothing line, we can build them a bespoke fashion audience."
Caxton Magazines has ten women's interest sites, including trusted legacy brands like rooi rose, woman&home, Bona and Your Family. The network also includes travel and agriculture titles, Country Life and farmer's weekly. Jana adds, "With over a million unique South African visitors coming to our sites every month, we offer brands great reach across our titles."
"Just like consumers spend their money in many different places, users are not single-site dwellers and will consume content across many digital sites and platforms," says Jana. "We now have the technology to build a rich profile based on the content the users consume and their interests."
"Caxton Magazines' editorial content is skilfully crafted by professional journalists. Brands and agencies should know they are buying inventory against quality content," she adds. Content remains king, but data is critical in the editorial process. Editorial content, across all Caxton Magazine titles is driven by what the reader wants to see and read based on analytics.
Through the DMP, advertisers and media agencies are supplied with high quality inventory options to target audiences based on browsing behaviours and demographics. Data layers further enhance the user experience, performance metrics and decreased audience duplication result in much better reach. Caxton Magazines' General Manager Anton Botes adds: "Messages are delivered to the correct audience in the right environment, resulting in a much higher click through rate (CTR) and overall performance of the advertising."
As one of the largest women's interest publishers, Caxton Magazines' audience can be segmented by user interest categories that include travel, style and fashion, personal finance, food and drink and décor and gardening, to name a few.
"The magazine business has evolved," concludes Jana, "We are at the forefront of this transformation and are very excited about what we can offer advertisers."