The student council of the Brand Council of South Africa (BCSA) will host an open event on Thursday, 26 April around the subject of first time employment and how to make this process a more fluid transition for both the employee and the employer.
Johannesburg, 23 April 2018 – The event will host a panel discussion in an effort to marry the expectation gap between graduates and hiring companies so that graduates can enjoy a greater understanding of the work environment and adequately prepare for entering the work force.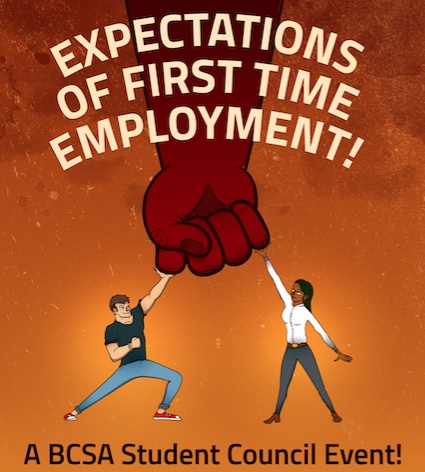 Ultimately, this event will facilitate the understanding of each other's expectations, thus beginning a long overdue conversation on how to creatively bridge the gap between them. The panel will be made up of industry leaders and newly employed graduates, with the audience taking part in the discussion.
The topic will be relevant to individuals who aspire to grow within the advertising, marketing, and branding industries, as well as the companies who are looking to employ them.
Event details:
Date: Thursday 26 April 2018
Venue: Vega Bordeaux, 444 Jan Smuts Avenue
Time: 08:00 for 08:30  – 10:00
There will be an opportunity to network during the last half hour, when tea, coffee and eats will be served.
To book your seat email –  executive.sbcsa@gmail.com.
If you are unable to attend you can follow the live conversation on social media, hashtag #SBCSA, or use Twitter to send your questions and comments.