SA Tourism's marketing team and marketing partner, FCB Joburg, again proved their mettle at Africa's Travel Indaba 2018, which drew to a close in Durban on May 10.
With high-quality buyers from across the world meeting exhibitors from across the African continent showcasing a variety of tourism products and services, Africa's Travel Indaba – billed as the greatest travel show on the continent – was declared an outstanding success by delegates, exhibitors and the media.
Backing up their claim was the fact that overall registrations reached the 7 000 mark, an increase of 4% on last year's figures. Additionally, there were 1 747 registered buyers, an increase of 14% on last year, and over 1 100 registered exhibitors, an increase of 5,7% from last year. Of the exhibitors, 200 were first time exhibitors, and some 23 African countries attended the Indaba either as exhibitors or buyers.
"When we took the decision to make Indaba a pan-African event, it was a deliberate strategy on our part to boost the African economy," said South African Tourism's Chief Executive Officer, Sisa Ntshona.
"The growing number of African countries at Africa's Travel Indaba has bolstered their commitment to being here.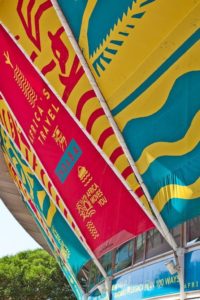 They are seeing the benefit of the expo and being part of a show that focuses only on Africa. The show is for Africa. The media are here for Africa and places the continent on the international stage," he said.
"The figures for 2018 are again very impressive, and the result of the hard work and professionalism of the SA Tourism/FCB Joburg team," said FCB Joburg managing director, Thabang Skwambane.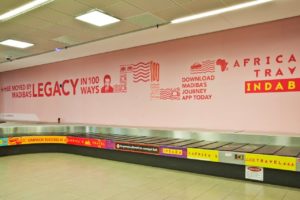 "FCB Joburg's goal for the week was simple: deliver a holistic end-to-end solution for SA Tourism's presence at Africa's Travel Indaba 2018, however, the task at hand was less so, given the enormous number of delegates and exhibitors. It involved numerous tasks the SA Tourism/FCB team had to deliver on, including all communication and activations in the lead up to, during and after the event."
Before the event, the SA Tourism/FCB Joburg team created and sent out numerous pre-communication mailers and social media posts.
During the Africa's Travel Indaba week, the activities SA Tourism and FCB Joburg were responsible for included:
The theme for Africa's Travel Indaba 2018 – 'Africa's Stories. Your Success.'
Execution of the new brand identity and strategic positioning: 'Africa Moves You'
A series of activations at Cape Town International, OR Tambo International and King Shaka International airports
Africa's Travel Indaba 2018 Golf Day
The Hidden Gems programme for 135 SMMEs in the tourism industry, including educational sessions, workshops and networking sessions
BONDay (Business Opportunity Networking Day) programme for 121 registered attendees
The African Ministerial session and dinner
The Nelson Mandela 100 centenary programme
The hosted media event and three business conversation sessions
The grand opening event and welcome networking function for over 1 500 attendees
Various welcome activations
Speed Marketing sessions and networking cocktails
Exhibition Stand Awards
South African Tourism stand design and build
Lap of Luxury stand design and build
Branding and collateral for the event, including all photography and videography.
Management of stands on behalf of SA Tourism – the South African Tourism stand and the Lap of Luxury Pavilion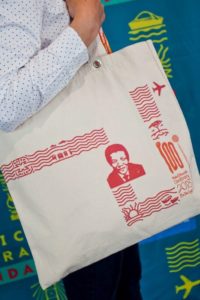 Overseeing delivery of all creative elements and adherence to the new brand identity and 2018's theme was the powerful creative duo of Joint Chief Creative Officers Jonathan Deeb and Ahmed Tilly, as well as Creative Director Collette Wasielewski and Head of Design Liana Liebenberg.
"I'm thrilled that, as one, SA Tourism and FCB delivered a seamless experience for more than 7 000 delegates who packed the Inkosi Albert Luthuli International Convention Centre," added Skwambane.
"Further, a vital consideration impacting our planning for Africa's Travel Indaba 2018 was the fact that SA Tourism wanted to create a lasting legacy for the City of Durban and the economy of KwaZulu-Natal. Whenever possible, FCB Joburg joined forces with suppliers from the province, which accounted to some 56% of all suppliers.
"I couldn't be prouder to represent South Africa on the national team of advertising!"
Credits:
Client: South Africa Tourism
CEO, South African Tourism:  Sisa Ntshona
Chief Convention Bureau Officer, South African Tourism:  Amanda Kotze-Nhlapo
Chief Marketing Officer, South African Tourism:  Margie Whitehouse
Creative agency: FCB Joburg
Strategist: Lerato Moleko
Joint Chief Creative Officer: Ahmed Tilly
Creative Director: Collette Wasielewski
Head of Design: Liana Liebenberg
Senior Designer: Thabang Lehobye
Senior Copywriter: Jessica Everson
Associate Creative Director: Kyra Antrobus
Account Lead: Raylene Barlow
Project Manager: Claire Cottrell
Account Manager: Chelsea de Klerk