Known for inspiring audiences by sharing the incredible wonders of our universe, BBC Earth's popular series From Russia to Iran is back with explorer Levison Wood. This self-filmed, riveting series delivers televisions rawest and most authentic travel series.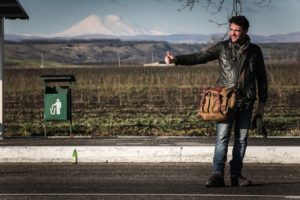 Levinson is taking on a new expedition to cross the mighty Cacuses mountain range that lies between Russia and Iran making his way by any means necessary.  His journey will cover a distance of over 2,600 miles across five countries and includes crossing the wild lands on the tense frontier between Europe and Asia, while visiting some of the most fascinating and diverse people on earth.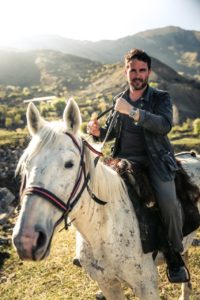 Beginning in Southern Russia, Levinson travels over mountainous dangerous terrain, where Islamist fighters hide out in the hills, toward Azerbaijan, Georgia, Armenia and into Iran: a highly secretive nation that's been virtually closed off to westerners for decades. Known as the lands in between, Levinson then travels through the area that sit at the crossroads of two continents, and form a large part of the historic and mysterious Silk Route.  Crossing snow-capped mountains, canyons and volcanic deserts, Levison will capture some of the most spectacular but little-known landscapes on the planet. Trailed by secret police, and passing through forgotten war zones, he will meet an array of extraordinary characters, from gold-toothed wolf hunters and reclusive monks to mothers of ISIS fighters and an Iranian biker gang.
Watch from Russia to Iran: Crossing the Wild Frontier , premiering this week on BBC Earth, DStv channel 184, Thursday 14th June @ 20.30