This is a bumper year for Ads24, which not only won the Commercial Innovation Award, but was also presented with trophy for Best Business to Work For at the recent Media24 award gala, which follows the media company's annual conference, Teamspeak. The awards seek to recognise excellence across Media24's businesses in digital media and services, newspapers, magazines, ecommerce, book publishing, print and distribution.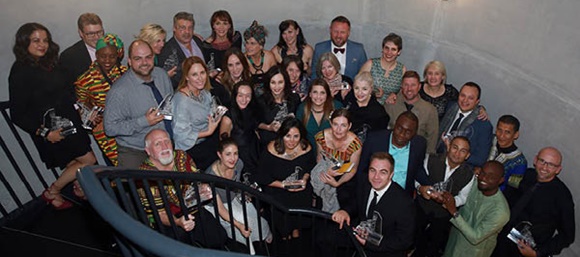 Management members of Media 24 and its divisions at the annual Teamspeak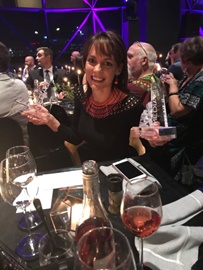 The Innovation Award: Commercial, is awarded to an individual or team who implemented a big idea that brings in new money.
Ads 24 won this accolade based on its successful #Ads24 Diski campaign. Judges noted, "Our winner tapped into the local soccer-loving market using a unique integrated marketing experience. By using the market presence of three strong brands to their advantage and targeting the correct advertisers, the winner improved the three participating publications' sales by 9% during the campaign and new revenue from it equated 17% of total revenue during the time."
Ané Honiball, GM of Ads24 said, "Innovation is an important part of our culture at Ads24. We continuously assess our decisions and strive to come up with fresh solutions to breathe excitement into the industry ."
The Best Business to Work For, meanwhile, is awarded to a Media 24 business unit that has achieved the most success in building a great place to work. Ads24 achieved a 100% participation rate in Media24's annual staff survey and scored impressively on issues such as transformation, company culture and values.
According to the judges: "They [Ads24] really are a team, they really do put their customers first and they sure have fun while doing it. The team is known for their ability to embrace change, set challenging targets and motivate each other to deliver their best."
Honiball said, "Receiving these awards proves what we already know. Building an engaged culture, where staff inspire each other and enjoy coming to work, reaps rewards for everyone, personally, professionally and as part of a team."