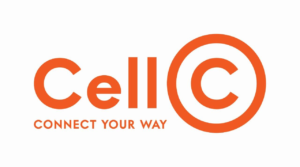 Following its recapitalisation in December last year, Cell C has begun the process of evolving its strategic focus and, with this, its brand identity.
Aided by FCB Africa group agency, 1886, the mobile communications solutions provider kicked off the rebrand with a colour change to orange and purple on all new marketing materials including all branding elements on Cell C's office campus. In addition, during its annual summer campaign, it introduced 'Connect your way' as a brand statement.
More recently, it rolled out a new logo. Simply an evolution of the original brand, this is crisp and clean, and reflects Cell C's intention to meet clear and precise goals around service delivery and customer centricity.
"Orange is a vibrant, fresh and exciting colour. It is also an 'unowned' or 'unclaimed' colour, and will assist Cell C to stand out from the crowd," said 1886 Chief Creative Officer, Stuart Stobbs. "It represents the newly invigorated Cell C culture and shows the energy that the team is bringing to the brand's products and services."
Cell C will continue to roll out the new brand identity over the next few months.