Project Runway sees SA's aspiring fashion designers given a chance to compete for a big break into the industry. The fashion design contestants compete with one another in a five-week reality show on DSTV to create garments restricted by time, materials and theme. One by one they are eliminated until the few left standing prepare a complete fashion collection for the 2019 Paris Fashion Week, where the winner is determined.
Hailing from a background in fashion photography, Ola! Films Director Chris Saunders has worked with agencies around the globe. His work is vibrant, fresh and often experimental. On this project, he worked closely with Edgars and VML South Africa on the advert, forming a crucial part of the company's re-branding process: "It's a vast departure from what Edgars have done in the past and shows their connection to fashion in South Africa and how they are nurturing talent.
"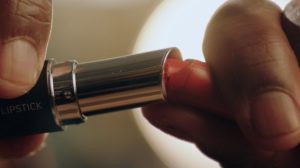 The TVC doesn't feature models or products. Instead, Saunders shot the Project Runway contestants creating 'Word Masks' – giant words made out of wood and covered with deconstructed clothing and other products from Edgars. The contestants worked with Ola! Films art director Tamzyn Botha to create sculptural wooden art, which was then filmed using a motion control camera to create a 3D word in a real environment with real elements.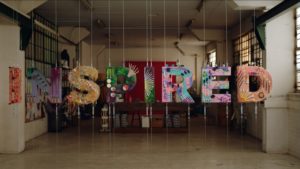 The project has the feel of a fine art venture. It is beautifully crafted and takes Edgars in a new direction; a departure from the usual models against a backdrop form.
"It's great working with brands from South Africa that mean a lot to the economy and push themselves to do interesting work and stay relevant in an ever-changing market place. They are an exceptional agency creating great new work for their clients."
Mike Elliott, Edgars Chief Executive is excited about the project: "As this is the first time that Project Runway is taking place on African soil, it's a golden opportunity for Edgars to be associated with a show that shares so many of our core values.
"We are one of the few fashion and beauty retailers that can claim to be proudly South African, so this is the perfect platform for us to show our support for the local designers of tomorrow."
Credits:
Production House : Ola! Films
Director : Chris Saunders
Executive Producer : Olivia Leitch
Producer : Stephan Campher
Art Director: Tamzyn Botha
Client : EDCON GROUP
Agency : VML SA
Music: Audio Militia