Blu Blood's fearless leader ranked among 2018 Standard Bank Top Women Award Finalis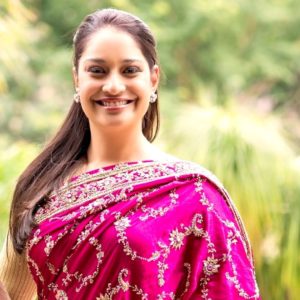 Having pioneered leading lifestyle and event management company, Blu Blood, in 2008, Shaaista Khan Osman celebrates the company's 10 years in business with two excellence nominations in the upcoming 2018 Standard Bank Top Women Awards taking place on Thursday, 23 August at Emperors Palace.
Cemented as South Africa's leading and preeminent initiative to honour the achievements and advocate the advancement of gender empowerment, the Standard Bank TOP WOMEN awards celebrates their 15 year anniversary gathering South Africa's most accomplished businesswomen and organisations accelerating gender transformation in the workplace.
Shaaista's commitment and successes for Blu Blood and the soon-to-be-launched World Women's Network has earned her the recognition as a frontrunner of gender empowerment in two categories: TOP BUSINESSWOMAN OF THE YEAR and TOP GENDER EMPOWERED COMPANY IN INNOVATION THROUGH TECHNOLOGY.
Commenting on the achievement of reaching Finalist status, Shaaista comments: "I was truly taken aback when I received the news of the nominations.  I am humbled because it is our strong and dedicated business family unit that has contributed to my successes and of which I am in awe.  I am honoured to take on this great responsibility of being a voice in the progression of women in business alongside other likeminded and courageous women."
Starting out with a humble upbringing as the youngest of six children, Shaaista's story is a true testament of hard work, dedication and sincerity.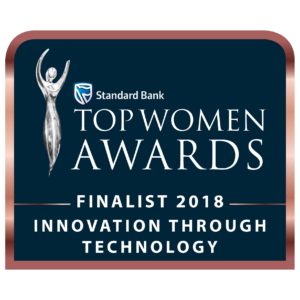 Blu Blood has grown into one of South Africa's leading event, artist & communication management companies, which Shaaista runs with her business partner & husband, Osman Osman.  Blu Blood is synonymous with hosting the biggest Bollywood productions in South Africa and Africa; producers of one of the most successful comedy brands, Kings & Queens of Comedy; collaborations with local and international comedians including Tumi Morake, Riaad Moosa, Orlando Jones and Russell Peter; as well as producing theatre and children's stage productions.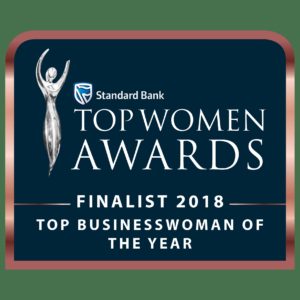 But Shaaista's biggest and most challenging project to date is the World Women's Network.  Powered by Blu Blood, WWN is a membership based, online global initiative for women's  economic and social empowerment with the premise of the organization being to give all women the opportunity and tools to achieve their goals, through pivotal joint ventures and strategic partnerships to build sustainable projects for the development and vision of women.   One of the key principles of WWN is the hope to uplift individuals and communicates through education and mentorship by offering free schooling, selected higher education courses and life skills courses and mentorship to members of WWN.
Director of Standard Bank TOP WOMEN, Karla Fletcher: "We are devoted to providing the ultimate platform to address the challenges facing women-driven economic growth. Together with the CGE, our panel of judges and all those who have participated in the Standard Bank TOP WOMEN Awards in the past 15 years, we represent a community that actively responds to the pertinent questions surrounding the barriers to success for women entrepreneurs. We are excited about the work and calibre of this year's finalists, and their significant impact offers South Africa optimism for the future."
Shaaista proclaims that it is up to the individual to "seize every opportunity, own each day and sculpt your own brilliance".  For more information, visit www.shaaistakhan.com.