Grey Group, the 100-year young communications agency, reports strong growth from its expanded Africa and Middle East Network, now covering 39 key markets.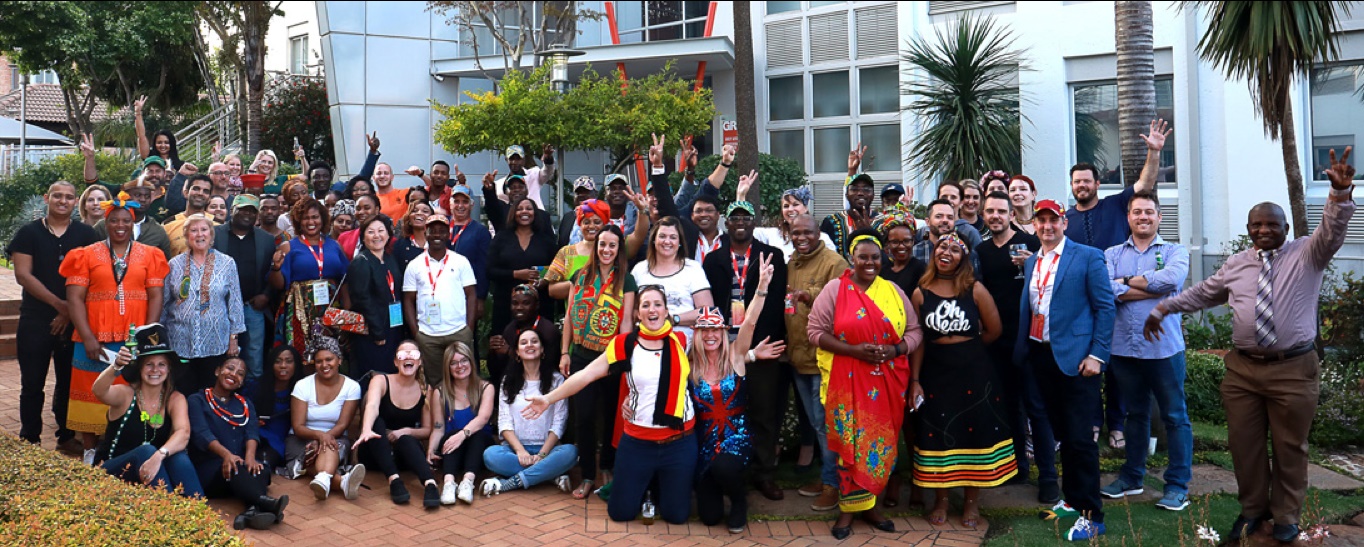 The Grey Group successfully operates in the region as the Grey Africa Network, led by Peter Jackson, CEO Grey Group SSA and Kamil Kuran, CEO Grey Group MENA. As members of the Asia Pacific, Middle East and Africa (AMEA) region, both executives aim to foster initimate cross-country partnerships, eliminating silos and fast-tracking interaction and business growth.
The ongoing development and synchronization of the Grey Africa Network in sub-Saharan Africa (SSA) is championed by Dele Odugbemi, in overseeing multi-market outputs, vital to the maintenance of Grey's quality and value standards. Dele regularly visits and works across the thirty-two major SSA partner markets as Grey Africa's executive regional network coordinator and is well suited to this role having lived and worked throughout the region in Nigeria, South Africa, Kenya and Ghana, successfully managing brands like Coca-Cola, Multichoice, MTN, SA Tourism and Diageo.
A Unique African Solution
A growing and diverse continent, with a propensity to embrace the wave of new technologies, calls for a constant shift from the traditional advertising agency offering and this is the stimulus that has driven the Grey Africa Network's recent rise. Grey is ambitious about its Africa drive with a goal to be the best agency network on the continent by scale, geography, talent and client and award recognition by 2020. According to Jackson, 'unlike most advertising agencies, we present working solutions to clients, not a laundry list of services. We don't just offer them a template extracted from a far-flung unconnected market, instead we look at the relevant customers' needs along with local market insights and customize our offering to the specific needs they have in each market, understanding that in Africa one size certainly doesn't fit all'.
Geography
Identifying inter-connectivity as a key opportunity, each regional market grouping is led by one of our four regional hubs in Johannesburg, Nairobi, Lagos and Dubai all working closely with the Grey Africa Network leadership, ensuring ongoing connectivity between individual disciplines and agency offices, to produce Grey's "Famously Effective" brand of work. GREY now has coverage in 39 markets between Africa and the Middle East, with majority equity ownership in the top 9 markets.
  A 'networked agency', not an agency network
"The definition of a 'networked agency' has evolved, and Grey Africa, operating as a network of independent agencies has progressed by being strongly connected through a shared OPEN culture with a belief that the whole is greater than the sum of its parts" says Dele.
An agency in constant beta
Grey Africa, is a quintessential 21st century agency network. "Like today's high-tech companies, agencies need to be open to a process of continual mutation and transformation, we must be much more adaptive and not be paralysed by the methods of the past" says Jackson, who also pointed out that an iterative process has been going on behind the scenes at Grey Africa for the past 4 years.
Expanded Offering
Grey is fostering partnerships with other major WPP companies, expanding relationships with agency partners such as GroupM Media and Kantar Research and Consulting. With a view to taking its expanded offering into the continent, Grey Africa has also established joint ventures with several specialists such as Coppertable, TrendER and Horizon Theory to further drive its digital evolution and effectiveness. "We have a formidable digital orientation today, and we're not waiting for anyone else to give us the answers and that's proved by positively impacting on the creative work for key clients like Nokia, Uber, AkzoNobel, Procter & Gamble, Bosch, Volvo and GSK in the region" says Jackson.
This constant expansion into the continent and its drive for an expanded offering has led to tremendous growth for both Grey and its many clients on the continent. With many more culturally relevant campaigns in the pipeline, the agency is looking forward to many more years of delivering for clients in Africa by means of an unrelenting strategic climb to being recognized as the best on the continent.