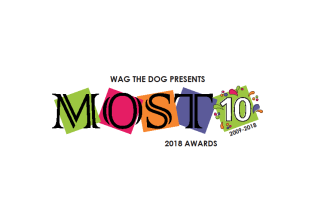 As if a decade of the MOST Awards isn't reason enough to celebrate in itself, we are delighted to offer even more reasons, with Mediamark turning 21 as well as the announcement that Heart FM and Gagasi have teamed up to sponsor the Media Agency of the Decade Award.
Turning 21: An opportunity to reflect
Says Werner Lindemann, MD of Mediamark: "Mediamark is 21 this year and it really has given us chance to reflect. Born as Radmark in 1997 we became known as the experts in radio, mastering this craft over time and adapting it as technology and the media space changed. With a desire to offer more to our advertisers we rebranded to Mediamark in 2013, expanding our offerings to digital and TV.
"If we had to choose one stand-out accomplishment over the past 21 years it would be our exceptional partnerships – not only with the brands we represent, but also with the agencies and advertisers who entrust us with their ad-spend.
"The Mediamark team comprise staff who have deep corporate and industry history as well as new industry thinkers – all of whom are passionate about relationships, service delivery and solutionist thinking. This is just the beginning of the next 21 years, as we  continue to evolve and focus on automation and digitisation; broadening our portfolio; expanding our capabilities to help our clients make data-driven decisions; and to enhance our reputation as employer of choice in the industry."
The Media Agency of the Decade Award
The Media Agency of the Decade Award is based on the top-ranked media agencies by category over the past 10 years. This significant accolade is being sponsored by Gagasi FM and Heart FM.
"We are very happy to be part of the MOST Awards, especially this year when the awards celebrate their 10th anniversary," says Vukile Zondi, MD for Gagasi FM. "Our sponsorship of the Media Agency of the Decade Award gives us an opportunity to celebrate the journey that both MOST Awards and our media industry have travelled together for the past 10 years. As we celebrate this special moment, we believe that it is also an opportunity for the industry to reflect and appreciate the progress made so far.
"This partnership also provides an opportunity to identify areas of improvement and strive to ensure that all of us, media owners and media agencies, ultimately deliver on the common goal of ensuring true value and measurable return on investment for advertisers."
MD at Heart FM, Renee Redelinghuys adds: "We are delighted to sponsor this award. Over the year's we have delivered many memorable campaigns through partnerships such as these. Media agencies play a very strategic role in the success of media platforms and we continue to diversify our offerings to remain not only relevant, but to challenge the status quo. We believe that both our listeners and advertisers benefit from the expertise with which media agencies deliver on tactical campaigns."