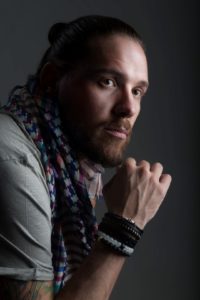 Suits and Sneakers Founder Mark Sham has teamed up with South Africa's Good Things Guy Brent Lindeque to bring bigger and better vodcasts that share good news about ordinary South Africans doing extraordinary things.
The video interviews will be recorded in the Suits & Sneakers studios and will feature guests Mark Sham, Mandy Weiner, Joe Black, Catherine Constantinides, Proverb and more.
"Mark Sham and I have a long and innovative history but more importantly, we have shared values of spreading happiness which makes this partnership all the more special," says Brent.
The Good Things Guy vodcasts will be shared weekly on all GTG digital platforms and the team is also open to hearing about other inspiring candidates to interview. "We're looking to feature South Africans who are doing truly good things that have the potential to change not only their immediate community but our country," says Brent. "Good news is honestly all around us, if you just know where to look."
Mark, who has recently launched a series of Happiness workshops adds: "I've always wanted to help people and believe that informal learning can change the world. It's been a great journey so far but like Brent I'm very purpose driven and my goal is to be as happy as possible. I also truly believe that 2020 is the year to spread happiness. We're very excited to watch this interview series evolve and grow."
The first episode can be viewed here: https://www.facebook.com/goodthingsguy/videos/1489351164600230 or https://youtu.be/rkS3Pc8Hkyg
The Good Things Guy can be found at www.goodthingsguy.com, on Twitter, Facebook or Instagram.