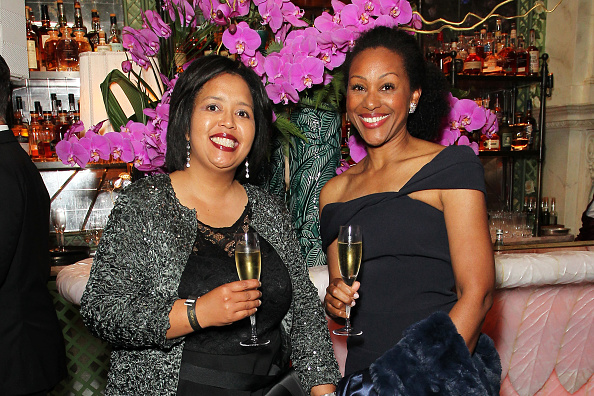 A South African has been named as one of the recipients of only two scholarships for BAME/BIPOC students studying for the most prestigious wine qualifications worldwide.
Dr Erna Blancquaert (nee Witbooi) is a lecturer and researcher in viticulture at the Department of Viticulture and Oenology and the South African Grape and Wine Research Institute at Stellenbosch University.
She holds three degrees from Stellenbosch, including a PhD in viticulture and was the first BIPOC female to obtain a PhD in viticulture on the African continent. Understanding the grapevine is what excites her. She constantly pursues knowledge while at the same time seeking to share knowledge through her teaching and her interactions with students and mentees.
The 2021 Golden Vines® Diversity Scholarships were awarded to Dr Blancquaert and Angela Elizabeth Scott at a ceremony and dinner held at Annabel's Private Members Club, London, earlier this month.
Forty-two aspiring Black and ethnic minority students from 23 countries wishing to undertake the Masters of Wine (MW) and Master Sommelier (MS) programmes applied for the two scholarships covering course and exam costs, as well as loss of earnings during their work placement internships organised by Liquid Icons with some of the world's top wine domaines.
"I am honoured and humbled. This Golden Vines Diversity Scholarship will enable me to expand my knowledge on the entire wine value chain, implement it in my teaching, and address global viti-viniculture problems through my research," explained Dr Blancquaert.
On behalf of the judging panel Jancis Robinson MW stated: "Erna could provide inspiration for more than 50 million South Africans as the first wine academic of colour there. Her achievements are dazzling already, and that in a part of the world where it can be extremely difficult to get to grips with the rest of the wine world. She is a natural leader and a stickler for truth. I wish her every success."