Just 12 months ago, veteran DJ and digital broadcasting entrepreneur, Jon Savage, told South Africa's media industry that it needed to revolutionise if it was to survive the digital wave.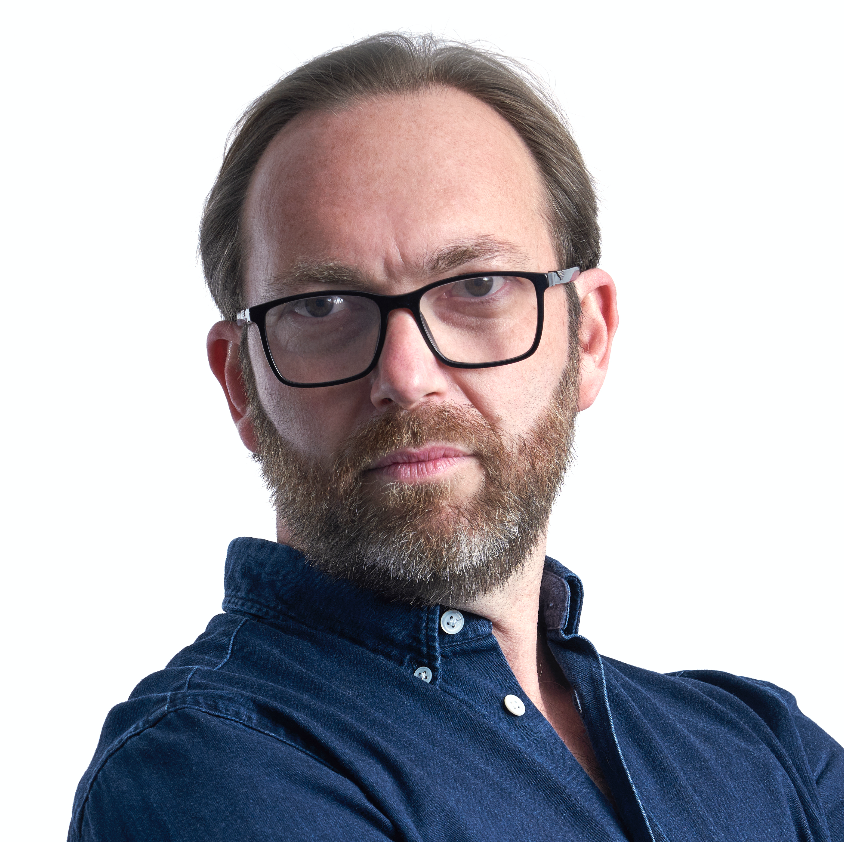 And, he stressed, the key to potential revenue models for the industry was to make a paradigm shift when it came to the definition of 'broadcasting'.
The term broadcasting was obsolete, he said, unless you were prepared to define it as the distribution of 'heard' and/or 'heard and seen' content across numerous media or channels.
And, when you start including digital such as WhatsApp, Facebook, Instagram and YouTube in your broadcast strategies alongside radio and television, then, that's when you were on to something.
At that time, Savage and his team had just built retail outlet Sportscene's digital radio into the biggest of its kind. The statistics showed that unique listeners topped 84 000 in November 2020 and grew to over 277 000 by the end of December.
Important, too, is that each of these unique listeners spent an average of half an hour online listening in, and excluded on-the-ground reach, that is all the listeners listening to the station while they are instore shopping or browsing.
But the team wasn't only succeeding in the 'heard' space, they'd had success in the 'heard/seen' space as well, with, for example, MacG, one of South Africa's biggest podcasters.
Not only had they helped grow his audience to over a million viewers per week, they created innovative monetisation streams for him. This included syndication with Channel O (which is the channel's highest rated and most commercialised show of 2022 so far) and a mini podcast co-hosted by MacG and a crypto expert to build a sales funnel for ByBit, a crypto trading app.
In the months following those triumphs, the specialist agency Savage started within the HaveYouHeard group of innovative creative communications businesses had widely become acknowledged as leading the digital broadcasting revolution.
Just some of its successes in the past year include:
Building the in_Broadcasting Digital Radio Box to allow DJs and Sportscene Radio hosts to broadcast live from one store to all of them.
Partnering with global African pop icon, Tresor, and Africa's most iconic cider, Hunter's to create a global empowerment platform that is transforming culture. Included in the project are a national always-on talent search (each month it travels to a new city); one-on-one mentorship by SA's biggest stars (Zakes Bantwini, Sun El Musician, Shekhinah, for example) with artists who have come through the talent search; a free masterclass series; pitching sessions at which budding artists get to pitch themselves to mentors to get feedback; and a TV show on MTV Base.
Old Mutual's On The Money Show with Jon Manyika, a 360° video and audio podcast series in which stars like Robert Marawa, Kwesta, DJ Sbu and many more sit down with the head of Old Mutual's financial education team to talk about real financial issues in an unconventional and powerful way. Topics include how to handle multiple wives, what to do if you lose all your money, and changes in government regulation that entrepreneurs can take advantage of just by knowing about them.
Developing the first African Top 40 chart in collaboration with TikTok and various analytics agencies around the world. This included the first use of a data-driven chart, aggregating the most streamed songs across the continent, and streaming a live countdown show through TikTok's live streaming backend, every Sunday.
Brokering a double partnership for SAMPRA with MACG and AMPD Studios to cover a series of workshops and podcasts to help artists understand the role SAMPRA plays in collecting music royalties on their behalf.
Working with the British Government to host a series of workshops at AMPD Studios to teach people to how get gigs in the rest of the world from here.
Placing ads in select podcasts all around South Africa to build awareness for OctaFX through subtle educational pieces, and shooting OctaFX's monthly video podcast series.
Turning the Madness Method podcast into a radical TV show broadcast live on PARAMOUNT's BET channel, with a longer 'uncut' version to YouTube and then transferring that TV show back into a podcast on all major streaming channels.
Producing a Woolworths Christmas Special live broadcast on YouTube centred around a live cooking show with competitions, characters, interviews and multiple sets.
Redefining the format of online conferencing with a series hosted on topics such as Podcasting, by making them short, sharp, informal and full of practical content, with each attracting over 200 attendees.
"It's been an exceptionally busy period for us," said Savage. "And, we've still got so much to do, including launching the Africa Podcast Network in October.
"Key to all we've achieved has been our understanding of how digital works, and then building systems that help us understand it and work with it better."
Here Savage is referring to his experience with The Eye. A radio industry veteran and tireless entrepreneur, Savage was frustrated by the structure and costs associated with traditional radio broadcasting and advertising. Looking to disrupt the status quo he turned to digital radio, and started The Eye.
At that time, he and The Eye team had no commercial ambitions; The Eye was intended to be a learning curve on which the team would explore the technology and the marketplace to build a light-weight radio station (read: flat structured, nimble and low-cost) that could deliver the name – if not better – returns for advertisers than those delivered by major commercial radio stations.
"Everyone knows that today's mobile devices have the same functionality and capabilities of an entire broadcast station. But five years ago, we didn't know how we could apply that to radio. So, we started The Eye to give us the opportunity to spend time in software development and learning how to incorporate a brand's voice into the mix," said Savage.
"Looking back on what we've achieved since then, I can honestly say it was an experiment that truly delivered."