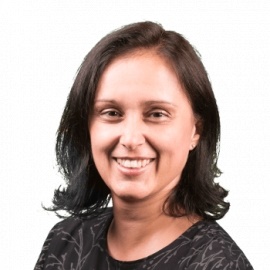 Maggie Pronto, Media Strategist at The MediaShop says it's the eternal agency debate, whether you're full serviced or specialised – to integrate or not?
 I was lucky enough to start off my advertising career in a full service agency. It was the days where everyone sat in the same room from brief right through to third review to ensure that everything tied in, from the research and communication strategy through to consumer exposure.
 The end result was what everyone worked towards! Everyone contributed and everyone had a combined input – no idea was bad and it didn't matter where the idea came from.
 Then digital happened, and because at the time it was a 'niched' environment, it stood alone. Everyone thought that it would be wise to break away from one another so that clients could have experts within each field – enter the field experts and the birth of the lead agency.

 Can I be bold enough to say, that it's potentially not the best idea – even though I say this within the walls of a standalone media agency?
Let me justify why I say this – and to start off it isn't the same for every client because everyone's requirements are different. But I have sat around enough boardroom tables where clients have requested integration across at least seven agencies – each with their own strengths with a lead agency to pull everything together.
 By default since we all work from an idea birthed from one of the seven starting points – reviews start off with a bit of tension – sometimes you have to bring along your own metaphorical knife! Take into account that potentially none of the other experts have been asked to participate in a brainstorm or review or anything really until the big idea is revealed a day or so before the client presentation. And we wonder why a specific party is being asked to buy into something that has been developed without everyone's participation.
 Now I might be looking at this through a different set of glasses – but to me this is not integrated – there should be no lead agency – client should take the lead and everyone else should be working towards a common goal – and it shouldn't matter where the idea comes from.
 But that's in an ideal world right?
 Well – I can proudly say that I do work with such a team – an integrated one – across a few more than seven "individual" agencies. We work towards a common goal where everyone is consulted and their opinion is valued and at the end the results and relationships reflect this.
 We understand that the whole is greater than the sum of its parts. I so wish this for every team so that they avoid the knife cutting experience and rather focus on what is important. Ultimately, it is not about an individual agency being recognised but rather about working together to reach a common goal and obtain the best result for our clients.
 To integrate or not to integrate shouldn't really be the question – which team is ultimately the more important question?