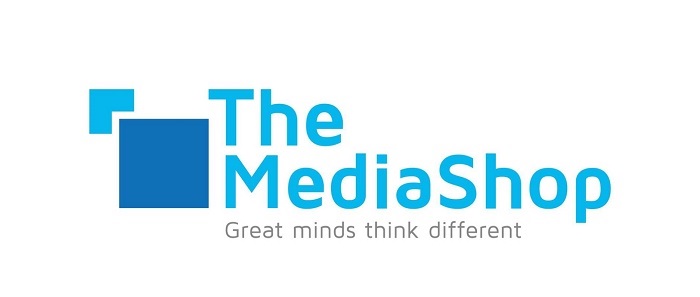 Jarred Mailer-Lyons, Digital Media Strategist at The MediaShop
Every year, Google changes its search algorithm around 600 times. While most of these changes are insignificant to advertisers and brands, occasionally there are major algorithmic updates that rock the industry. These changes can be potential game changers for brands and also significantly impact a site's rankings. You can call the latest one Fred. For now.
For brands and agencies that rely on Google Search Engine Optimisation (SEO) as a key business driver, knowing the release dates of these Google algorithm updates can help unpack changes in rankings and organic website traffic to ultimately improve SEO results. Some of the major algorithmic changes that have had the biggest impact on search over the past several years include five main updates. These have been:
 Panda
The Panda update was a major algorithm update that hit sites hard, affecting up to 12% of search results. Panda was mainly focused on low-quality content sites with high advertising to content ratios, and a number of other quality issues. This was a little different from other algorithm updates in that Panda was more about on-site issues.
Duplicate content was one of Panda's major issues as it affected multiple URL's with the same content. While it wasn't technically penalised, duplicate content can still sometimes impact search engine rankings. When there are multiple pieces of content in more than one location on the web, it can be difficult for search engines to decide which version is more relevant to a given search query.
Perceived 'thin' content also fast became an issue, which was affected by this update. Thin content was a naming convention that referred to low quality pages that add little to no value to the user. Examples of thin content include duplicate pages, automatically generated content or doorway pages. This update however affected a lot of snippet pieces of content, which included news sites, blog posts etc.
Panda also looked at the Click Through Rates (CTR) and Bounce Rates – the user experience on site was a major focus of the Panda updates and the best way to measure it was through user engagement and time spent on site. Ultimately Panda required sites to up their game in terms of usability, user experience, creating meaningful and engaging content and of course refraining from creating duplicating thin content.
 Penguin
The focus of the Penguin update was on external linking. If a brand had a poor link profile that did not relate back to the content of the site that a person was linking to then this would affect the algorithm negatively. This created a domino effect on the page rankings and quality score. Penguin was a major algorithm update that targeted sites spamming its search engine results, in particular it targeted sites that were buying links or obtaining them through link networks designed primarily to boost Google rankings.
Another issue that this update focused on was anchor text. This is the clickable text in a hyperlink. SEO best practices dictate that anchor text must be relevant to the page you're linking a user through to, rather than providing generic or unrelated text. The update also focused on the issue of keyword stuffing, in which a web page is loaded with keywords in the meta tag coding or in the content of a web page in an attempt to gain an unfair rank advantage in search engines.
 Hummingbird
Hummingbird took into account more than 200 minor and major changes and was an attempt by Google to provide better responses to voice queries, specifically within the mobile space. However what Google actually wanted to gain out of this algorithm update was to give the end user the right answers to their questions, the correct facts and statistics, and articles that were dense with high quality related content. This type of information started to allow brands to surface organically as they provided value to the end user by giving them more in-depth information around their search query.
 Pigeon
The Pigeon update focused on local SEO, which drastically changed the way Google interprets, modifies and handles location results. For example: the query 'Johannesburg restaurants' started ranking SEO results substantially higher than something more generic like 'Greek Restaurants'. The query results on Google Search vs Google Maps were significantly different before this update took effect. This algorithm connected web and map search in a more cohesive way. In 2014, Yelp confronted Google for apparently disregarding its major local review site in Google's search results. The Pigeon update then corrected this problem, and put Yelp specific queries, among other review sites, ahead of its own which placed greater general emphasis and weighting on directories and directory listings.
 Fred (New unconfirmed SEO ranking)
It's been about a month since there was some talk around the new update called Fred. The latest chatter seems to be linked to 'quality' and not necessarily 'content quality' related but again this is just the chatter.
While Google remains vague about what this update specifically focused on, it has been around long enough to guage their direction. As some of the modifications have started affecting traffic and rankings, certain of the research has started to show that if a site's rankings are heavily dependent on multiple long-tail keywords and the content that matches those keywords was written before 2014, then those sites would have been affected.
Basically, if Fred identified any site content as invaluable, low quality, outdated, or too ad-heavy then rankings were guaranteed to start seeing massive drops. Also, backlinks to the main site with old content has started seeing a clamp down by the update. Since low backlinks and low quality content often go hand in hand, this correlation makes it difficult to determine which, if not both, factors in driving the changes in rankings.
So what do we take out of all of this – basically, change is the only constant in SEO. Even though it is a relatively new industry and Google updates their algorithm on a daily basis – the parameters are constantly affected and sites are forced to adapt. So if the only constant is change then let's embrace it, learn from it and be better at what we do.
See all the MediaShop blogs at http://www.mediashop.co.za/blog