ROOTS is South Africa's largest urban community survey providing powerful insights into consumer's purchasing behaviour and media consumption habits at a local level. Previously ROOTS data has primarily been accessible to media agencies and SPARK Media's direct clients. Until now.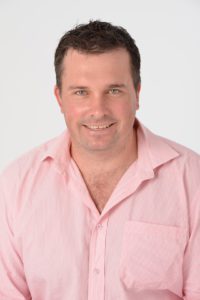 Through BMi Research and a bespoke software programme Storyteller by SPARK Media, the reach of ROOTS data can now extend to researchers, strategic, creative and marketing departments of any corporate organisation. "The data from ROOTS' previous surveys, 2007 to 2013, will all be incorporated into Storyteller and will include data from our 2019 study when it's released. This will effectively allow marketers and brand strategists to predict consumer trends into 2020/21," says SPARK Media's Joint CEO Marc du Plessis.
"Storyteller will allow data to be presented in a more visually appealing, geocentric format for easy implementation into presentations and strategy documents, moving away from our team physically putting together PowerPoint slides per area, by category. Marketers simply need to request their required variables and the Storyteller programme does the rest."
Gareth Pearson, CEO at BMi Research adds: "For the past 30 years ROOTS has been South Africa's largest urban, community level quantitative survey providing marketers with demographic information around purchasing behaviour in a number of categories including readership, shopping, banking, digital, entertainment and travel.
Storyteller will provide detailed insights into what appliances, furniture or digital equipment they have purchased recently and whether they have bought DIY or even painting tools. It can also reveal if they visit casinos, fast food outlets or shopping centres; how often they buy groceries, what they buy, which supermarket they shop at and whether they plan their purchases.
Other insights include who they bank with, what accounts they hold as well as the type of insurance they buy and which insurers they use; their main form of transport, how many cars they own per household, the cars they drive, how often they visit a garage forecourt and what they buy there."
"We're very excited about our partnership with BMi Research to massively extend the reach of ROOTS so that many more can benefit from the hyper local data we have available into how people shop and behave at community level, which just isn't available through any other research tool," concludes du Plessis.