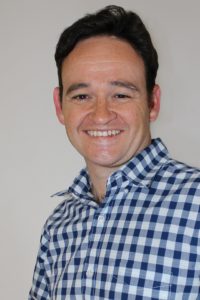 Ever wonder how your local paper ends up in your hands every week? It takes much more than the misperception of a paperboy haphazardly tossing papers on pavements. We spoke to Jaco Koekemoer, Managing Director of Caxton Local Media and Coldset Printing at Caxton Group, about the complex distribution process that gets local papers from printer to every household, business and institution's postbox, each and every week.
"With a local mail system that's not trusted and expensive courier services, some retailers may make use of knock and drop companies to deliver leaflets to households. But with the cost of printing, it makes better sense to trust a quality, audited distribution method, like Caxton's, where consumers expect to find your leaflet inside their local newspaper," says Koekemoer.
Caxton's 144 local newspapers are printed at 10 printing plants located country wide. Our Johannesburg printing facility prints over 1.5 million copies for distribution weekly and handles between 50- and 80-million inserts monthly. The Johannesburg local papers include an average of 35 vehicles, each distributing between four and seven tonnes of papers over three delivery days in the week, with each driver making approximately 9 000 drops. In big insert weeks, where loads could easily double, they make use of feeder trucks to continuously feed their main distribution vehicles. A considerable load like this calls for a highly specialised distribution method, particularly to ensure that each reader gets their local paper and each advertiser gets their reach, without any wastage.
With a team of nearly 400 personnel, Caxton Distribution has invested over 2.5 million Rand in the workforce and technology behind its distribution process. A state of the art AfriGIS Mapping Solution was specially developed to accurately determine the number of houses, gated communities, institutions and businesses that exist in a specified region. These figures are used to determine Caxton's footprint boundaries and driver areas for a highly efficient and controlled paper distribution.
Peter Scully, the GM of Caxton JHB Distribution, says, "In my 29 years' experience in retail distribution, the Caxton distribution systems and process are the best I've ever worked with in the industry. Our distribution process has many measures in place to ensure efficient delivery. Drivers receive a drop sheet of all bulk delivery points and signatures are required as proof of delivery. We've developed strong relationships with the gatekeepers in gated communities and complexes to gain seamless access."
"Our telephonic team randomly calls clients and readers within the footprint to ensure receival of the paper. To avoid any wastage, we have a supervisor at every branch, our distribution footprints are constantly updated and every copy of the paper is geocoded. We also have a highly proficient complaints system that promptly investigates and rectifies any distribution issues," he adds.
"Unlike most knock and drop companies, Caxton Distribution strictly abides by the rules of the Audit Bureau of Circulations (ABC/VFD), with audits done every six months. This means that we are able to distribute to businesses, institutions and complexes, where knock and drops can't. It's what makes advertisers trust Caxton as a quality distributer," he adds.
As an all-in-one printer and publisher, Caxton offers more affordable, discounted insert rates when a customer prints with one of their plants, as they are able to optimise logistics to ensure lower transport costs. This has placed them as a top print, publishing and distribution solution.
For more information on Caxton Local Media and what it offers visit www.caxtonlocalmedia.co.za.