The digital era, while providing an exciting and innovative means of communicating and engaging with targeted audiences, has also brought with it a new wave of fear for brands and brand safety.
To mitigate these risks SPARK Media suggests that advertisers work with companies that deal directly with reputable publishers.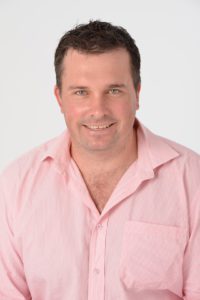 "Brands and advertisers are beginning to place more emphasis on the authenticity of the environment where their brands are displayed, the quality of the click, not just the click itself," says Marc du Plessis, Joint CEO of SPARK Media and Head of the Publisher Council for Interactive Advertising Bureau (IAB) South Africa. "Brand safety is becoming increasingly important."
"We have a direct relationship with all publishers of the more than 100 websites that we represent, serving almost 15 million page views and 7 million unique visitors each month. SPARK Media's Local News Network's (LNN) websites offer brands a safe environment.  These secured sites are trusted sources of news for local communities and have an established journalistic network of more than 400 people on the ground that are often first to break local news," he says.
Brands that advertise on LNN through premium inventory are able to talk to a niche audience via location-specific advertising that is highly relevant to them. In addition, SPARK Media is a member of the Press Council and wholeheartedly subscribes to and endorses its code of ethics and conduct.
SPARK Ignition, our programmatic solution, offers hyper-targeting by age, gender, geographic location, language and lifestyle categories. For example, if marketers are looking to engage with golfers that earn in excess of R50 000 per month and live in Pretoria, our publisher's demographic and interest based data can determine the correct online sites to reach those golfers."
"We offer a brand safe environment with private, protected, owned inventory. Our technology can turn off adverts that feature next to breaking news that could impact on advertisers brand identity/safety," says Marc. "As an industry, we need to develop firm criteria for evaluating trusted publishers and educate and drive awareness through members of the IAB, publishing partners and the media."