A popular burger chain's logo appears above an uncomfortable close-up of a naked woman on a porn site, while a food retailer's banners appeared next to fake news articles on a highly disreputable website. Chances are these brands have no idea that their brand adverts are appearing in such brand damaging environments. Which is why one of the biggest reservations that brands have when it comes to programmatic buying on the open market, is that marketers aren't aware of what sites their brands will appear on until the impressions are served.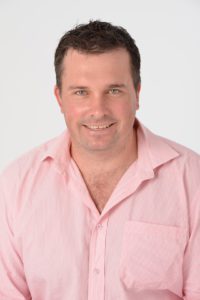 Joint CEO of SPARK Media and Head of the Publisher Council of the IAB, Marc du Plessis attended the 2018 IAB Annual Leadership Meeting from 11-13 February in California, which focussed on how to build a 21st century brand. The event explored how the new direct-to-consumer (DTC) economy will drive growth in 2018, how DTC brands are building up their own supply chain 'stacks' using Supply Chain as a Service (SCaaS) partners.
"In this DTC age, the supply chain has expanded, with most brands now working directly with technology partners and media partners, or even going directly to consumers with in-house developed content," says Marc. "As an industry, there is much opportunity for collaboration between media and publishing agencies, where brand safety is a clear mandate for all."
The uncontrollable proliferation of content generated on the internet has brought with it huge issues around trust and truth, which can seriously undermine the relationship between consumers and brands. "No trust equals no data which equals no brand. A brand without trust is just a product, so brand safety is vital for brand sustainability. We need to take action now before 'viewers stop viewing, advertisers stop advertising and publishers stop publishing'," says Marc.
IAB aims to create a more brand safe, fraud-free internet by demanding brand safety from all publishers. The conference highlighted the importance for brands to only partner and invest in responsible platforms and publishers with a responsible approach to supply chain.
It calls on brands to take action on issues in the digital supply chain, like global brand giant, Unilever, who warned Facebook and Google that it could pull its digital ads if these platforms don't do a better job of monitoring objectionable content and fake news.  Unilever vowed to work with these platforms to collaboratively find solutions. Unilever has now also partnered with IBM to use blockchain technology (adistributed ledger technology) in the media to ensure that they solve the transparency and trust issue.
"SPARK Media has a direct relationship with all publishers of the more than 100 websites that we represent, serving almost 15 million page views and 7 million unique visitors each month. Our Local News Network's (LNN) websites offer brands a safe environment. These secured sites are trusted sources of news for local communities and have an established journalistic network of more than 400 people on the ground that are often first to break local news," Marc says.
"SPARK Ignition SELL, our programmatic sell side solution, offers hyper-targeting by demographics, location and interest categories.  We offer advertisers a brand safe environment with private, protected, owned inventory. Our technology allows us to exclude adverts that feature next to breaking news that could impact on advertisers' brand identity/safety," says Marc.
"As an industry, we need to develop firm criteria for evaluating trusted publishers and educate and drive awareness through members of the IAB, publishing partners and the media."
To find out more about brand safety and how to ensure your brand only appears in brand safe environments, contact SPARK Media: call +27 10 492 8391 or email info@sparkmedia.co.za.