Mall Ads™ is pleased to announce that Trudi Lovegrove has joined the team as Agency Accounts Manager. This portfolio is in addition to Lovegrove's Street Network portfolio where she has excelled over the past 24 months.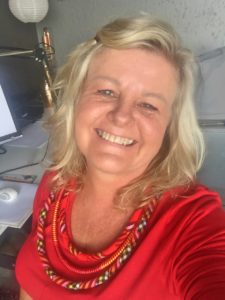 Lovegrove is a seasoned executive professional who has held a number of senior corporate positions in her 30-year career. Lovegrove brings with her a keen sense of business, out of home media expertise and a unique understanding of various industries and their marketing requirements. She has held various sales and executive positions for the likes of Xerox, PSG, Workforce and Muller & Associates.
In 2009, Lovegrove held the position of National Director SA for ADRAP Advertising Technologies under the SMADA Group of companies where she sat on the group's exco. She is accredited for initiating and growing street furniture contracts in Mbombela Municipality, together with several private landlord advertising contracts during her tenure with the company.
Lovegrove has received a number of prestigious accolades including Best Entrepreneur in the Eastern Cape by Business Partners in 2007 and Top Achieving Director for growth and profit out of 14 regions for 2 years in succession during her tenure at PSG.
John Faia, GM: Mall Ads™ says "We are very pleased to have Trudi Lovegrove on our team. Trudi is target orientated, solutions-driven and her expertise will add to the team's already strong sales division. Trudi will focus strongly on bringing OOH and mall environment solutions to agencies."
For more information on how to get your brand noticed in the mall environment contact mallads@provantage.co.za or call 0861 776 826