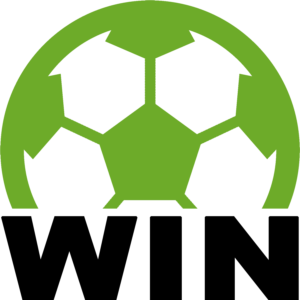 BBM users and football fanatics in 30 countries can participate in daily trivia contest and enroll in one-time sweepstakes to win prized football memorabilia
Joining the worldwide excitement for football this summer; BBM and Planet Sport Publishing have teamed up to launch a global football Trivia contest where BBM users and football fans in 30 countries can test their knowledge of the history, facts and trivia surrounding the beautiful game.
Matthew Talbot, CEO of Creative Media Works, the company that operates and runs BBM Consumer globally, says: "The Trivia is a great platform to celebrate the power, beauty and strong legacy of football; allowing fans to explore and experience the matches off the field from culture to fandom."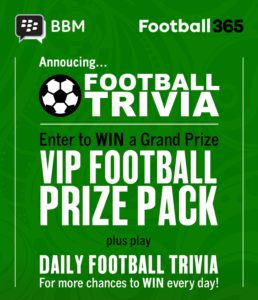 Available in the BBM Discover menu, the football Trivia automatically enrolls visitors with a chance to win a VIP Football Prize Pack, including an autographed football jersey and other prized football memorabilia in the Grand Prize Sweepstakes. Football fans can also participate in a daily trivia contest and stand a chance to be one of the daily winners to win a unique football related T-shirt of their choice (plus free shipping) from Football365's recently launched TShirts365.com online shop.
Tim Satchell, Managing Director of Planet Sport Publishing, says: "Excitement around the world's largest and most-watched sporting event is reaching fever pitch and we're excited to offer BBM users a chance to show their knowledge of the beautiful game – and win some fantastic prizes at the same time."
To revel in the excitement of the football fever, enter into the trivia fun before it ends. Download BBM via Google Play or the App Store. The football Trivia will run for a month starting June 14, 2018 and ending on July 15, 2018.