These three radio ads from FCB Africa agency, 1886 Advertising, took a Radio Campaign Silver Lion at the Cannes Advertising Festival this year, proving that great creative ideas have the legs to go the distance, year after year.
The campaign, for Cell C Surance, initially broke two years ago. It used a reworked version of 'Amagugu Alelizwe', a well-known, traditional South African hymn sung at funerals, to show that you don't have to mourn the loss of your cellphone.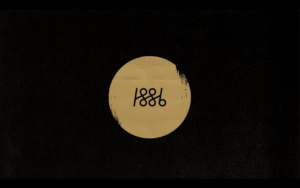 "The idea was to juxtaposed the sombre nature of the song with fun lyrics about how our different characters came to lose their cellphones. Each spot represents a different aspect covered by Cell C's C Surance," explained 1886 Chief Creative Officer, Stuart Stobbs.
"When it was launched, the campaign received many positive reviews; so we extended the campaign. And we're excited with how it has been received by audiences.'
"And our showing at Cannes proved the Cannes judges loved it too. 'iGugu Lebo', 'iGugu Nomsa' and 'iGugu Siya' did us proud. Thanks again to Cell C for believing in great work"
Listen to the three new radio ads here:
Credits:
Client: Cell C
Creative agency: 1886 Advertising, an FCB Africa agency
Chief Creative Officer: Stuart Stobbs
Creative Director: Warwick Rautenbach
Copywriter: Ruby Fourie
Production house: Rob Roy