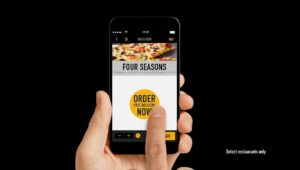 Debonairs Pizza is showcasing how easy it is to interact with the Debonairs Pizza mobile app and uses its Deliver to Pin functionality to have your pizza delivered when you are not at a formal physical address.
According to Toni Joubert the Marketing Executive of South Africa's leading pizza delivery brand, "Debonairs Pizza thrives on bringing convenience to the consumer.  We were first to bring home delivery to South Africa, first with online ordering and first with an online ordering mobile App. We continue to make improvements to our App and delivery service.
"In addition to now being able to track your order via our Driver Tracking functionality, users can now pin their location and get their pizza delivered to them. The pin is a powerful tool enabling drivers to find those who have placed an order without them having to enter a formal physical address, giving users an enjoyable, efficient and easy experience.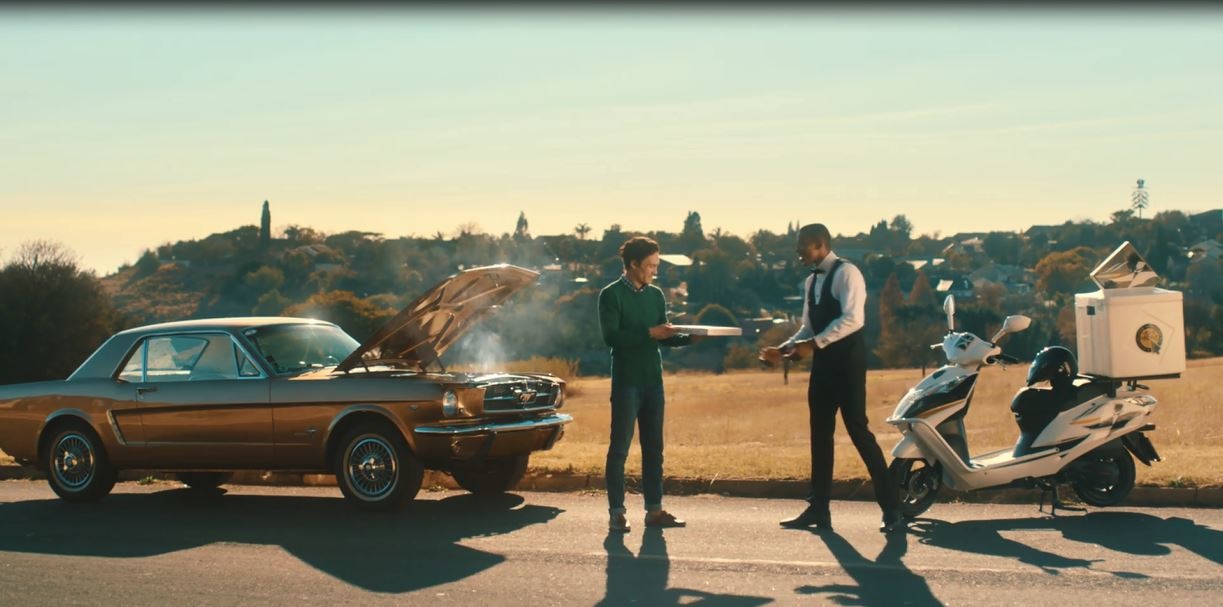 "When someone is doing something important, or enjoyable, in an unusual or obscure location, and hunger strikes, they've lucked out. There is nowhere close to buy food and the usual delivery mechanism won't work because there is no physical address. The only solution is to go hungry, or begrudgingly stop what they are doing to find food," she said.
"The Debonairs Pizza fan is in luck, because the Debonairs Pizza mobile app and drivers are there for them. As long as they are using their smart phone to place their order, the GPS functionality-the Debonairs Pizza mobile app will allow them to pin their location, enabling the driver to – theoretically – find them anywhere" FCB Joburg Creative Director Greg Cameron added.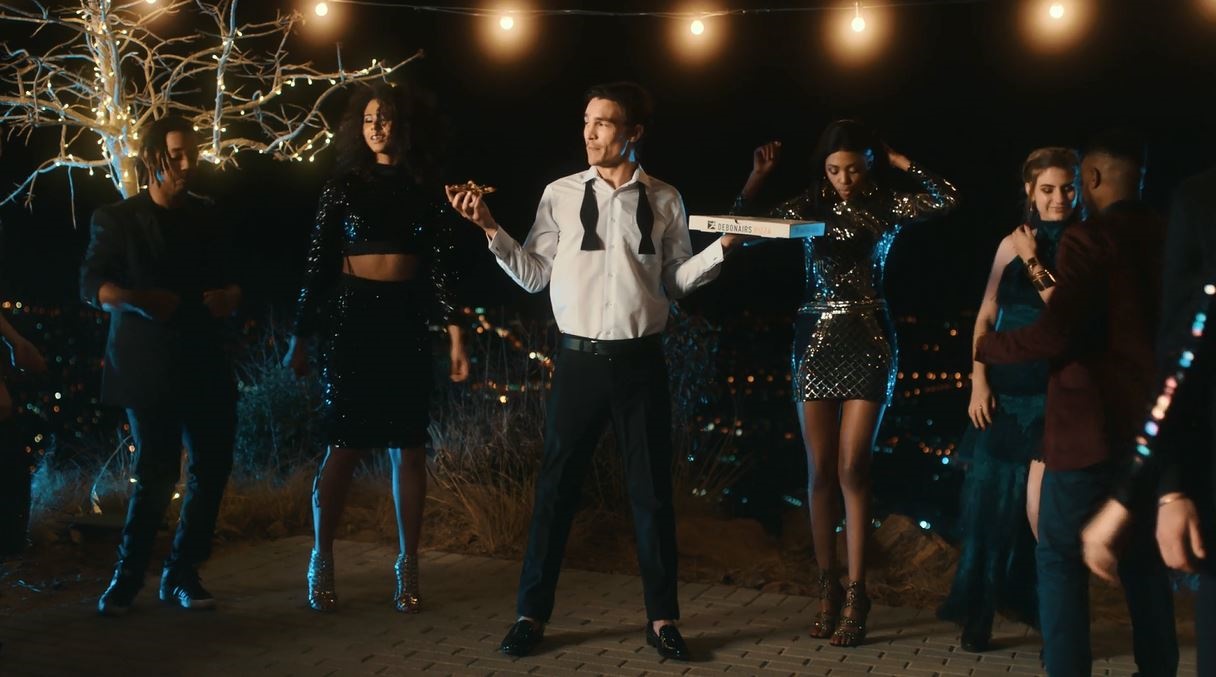 The Deliver to Pin functionality is available at select Debonairs Pizza restaurants (approximately 80% of the delivery network) and the standard free delivery terms apply, namely that the delivery location needs to be within a 5km driving distance from a participating Debonairs Pizza restaurant.
FCB Joburg's team Creative Director Greg Cameron, Art Director Jacque Moodley and Copywriter Sandile Hamilton, opted to exaggerate the locations in a tongue-in-cheek way to demonstrate the app's functionality. The 30-second TVC and 20-second cut-down feature "Mr Amazing", who manages to take receipt of his pizza from a delivery man, and take a bite without missing a step or dropping a slice in six different scenarios all while describing how easy it is to use this new functionality.
Flighting for several months on SABC, ETV and select DSTV channels, the ad was directed by Mfundo Mkhize and Ian Difford of Ola Films and Hungry Films over three days at locations in Johannesburg and Krugersdorp. Post production was by Tessa Ford Post Production, Orchestra Blue Post Production and Fuel Content.
Credits:
Creative agency: FCB
Business Unit Director: Mogani Naidoo
Account Director: Kefilwe Khanda
Account Executive: Kaylyn Naicker
Chief Creative Officer: Ahmed Tilly
Creative Director: Greg Cameron
Copywriter: Sandile Hamilton
Art director: Jacque Moodley
Traffic Manager: Theresa Selema
Strategic planner: Sandiselwe Gamede & Katherine Anousakis
TV production: Linda Hauser
Media planners: Jedd Cokayne & Sulize Janse Van Vuuren- The Media Shop
Production companies: Ola Films and Hungry Films
Directors: Mfundo Mkhize; Ian Difford
Editor: Tessa Ford and Orchestra Blue Post Production
Post-production: Tessa Ford Post Production and Fuel Content