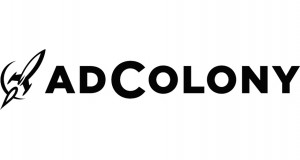 AdColony South Africa, one of Nfinity Media's investments, has been named Overall Media Owner of the Year and Digital Media Owner of the Year at the 2018 MOST Awards. AdColony SA's Head of Sales Mike van Tonder was also named Rising Star of the Year in the media owner category.
Globally, the company is one of the largest video advertising platforms with a reach of more than 1.5 billion users.
Known for its unparalleled third party verified viewability rates, exclusive Instant-Play™ HD video technology and proprietary rich media formats, AdColony is passionate about helping brands connect with consumers at scale on the most important screen in their lives.
Managing Director Andrew Kramer says: "What a wonderful achievement. I really want to highlight the dedication of this amazing group of great people that we get to work with every day. Thanks team for embracing our great challenger brand and for sticking with it no matter what. Thank you to all our agency partners for the support and for voting for us."
Ken Varejes, CEO of Nfinity Media adds: "What Andrew and his team have achieved in the video advertising space over the last few years has been incredible. These awards are testament to their on-going dedication to excellence for our advertisers and media agency partners."